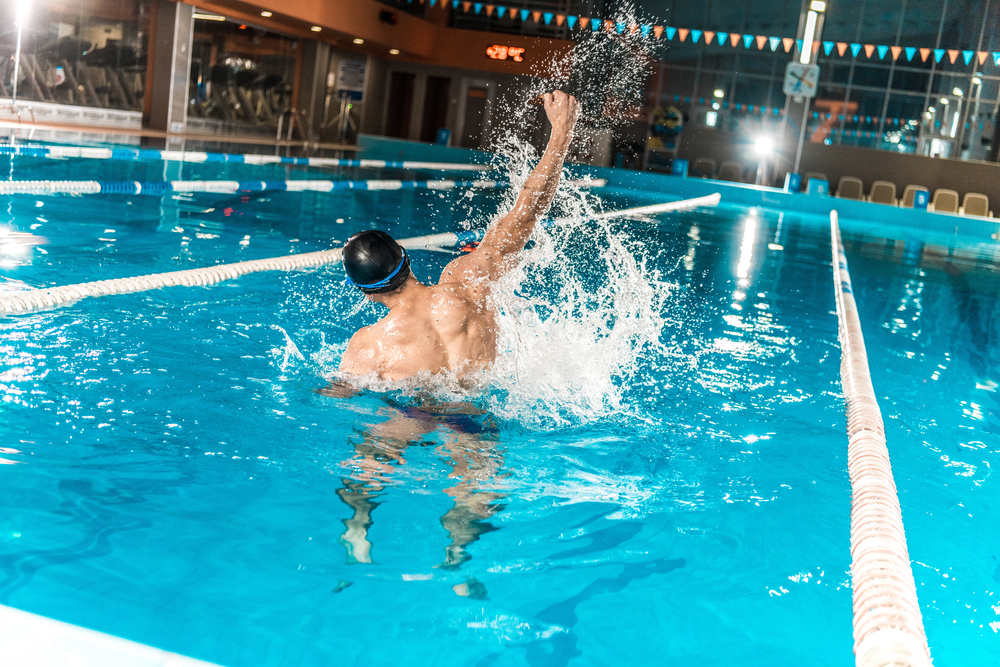 Why Buy Swim Team Towels at the End of the Season?
It's hard to measure the success of an athletic season, especially for a swim team. Chances are your team had a wild ride, but making it through to the end is a success. The end of the swim team season is an emotional time for everyone, and an important occasion for players. As the coach and leader of the team, you should recognize them for their hard efforts. Read on to learn why the best way to recognize your swimmers is by surprising them with swim team towels.
1. Your Team Worked Hard Throughout The Season
As all great coaches know, coaching a swim team is difficult work. But being coached by a great instructor is even more taxing– in a good way. At the end of a tumultuous season, swimmers deserve a reward.
Throughout the season, all swimmers inevitably push the limits of their training capacity. For many swimmers, this improvement is inspirational. It may open up doors to new competitions, the possibility of advancing to another team, and more.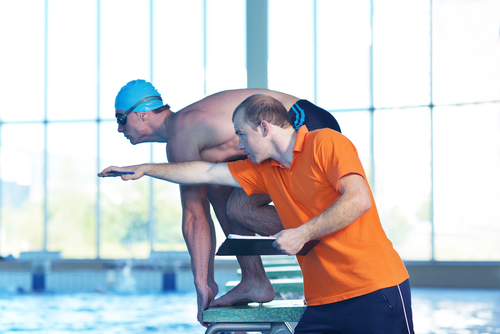 Swim team towels make a great reward for your hardworking team. After the season is over, team members can use these towels for summer activities.
2. Bind Teammates Together
Even in solo sports like swimming, developing a positive relationship with teammates is critical. This close-knit community will grow and develop with more strength, and a sense of team spirit.
Teammates rely on each other for support in all situations. During workouts and practices, it's important for swimmers to support each other. During meets, swimmers must encourage each other to push on, and give it their all.
At the end of the season, there's no better way to seal this relationship than to hand out swim team towels. Swim team towels have the same general design, but can be personalized with numbers and/or names.
With matching towels, your team will have more spirit than ever.
3. Spark Others' Interest in Your Swim Team
All sports teams should operate with the goal of adding valuable new members to the team. While word-of-mouth conversations may generate some interest, swim team towels will promote your team in the off-season.
When your team's swimmers bring their swim team towels to social events, people will observe the logo, and it will have a lasting effect. When the season begins, other students may remember seeing the towels, and be interested in joining the team.
Aside from their intended purpose as a gift, swim team towels are valuable in promoting your team to others.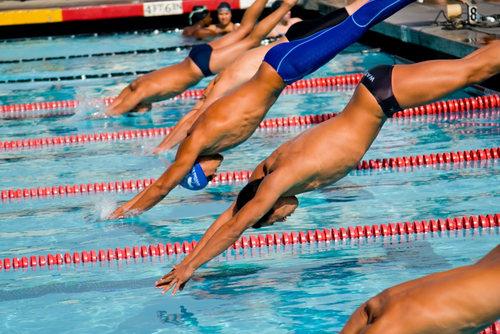 4. Help Teammates To Remember The Season
Throughout the swim season, your team will have plenty of memorable moments. Between breaking personal records, competing, social gatherings and inside jokes, participating in the team will be a life experience.
Distributing swim team towels is the best way to help your team to remember these moments. Each time they use the towel, your team members will be reminded of these shared experiences. With a swim team towel, you can help your team members to memorialize the sense of growth, progress and achievement they gained during the season.
5. Buying Swim Team Towels is Easy
Whether you have purchased swim team towels twenty times before, or this is the first, the process is easy. Simply follow these 7 steps.
Pick a towel style. We carry custom woven towels, custom colored towels, and white towels.
Choose a towel size. There are a few different size options for each style.
Select towel colors. Generally, coaches choose their school colors.
Submit custom artwork. Most coaches use their school's logo, or an athletic variant.
Get a headcount. Will everyone on the team be receiving a towel? Do you need extras?
Personalize the towels. With custom woven towels, you can add in a name.
Distribute to your team. They'll appreciate it!
---
Never too Late to Order Swim Team Towels!
At Team Towels, our goal is to make the swimming season more enjoyable for everyone. We aim to help swim coaches deliver these important gifts with ease. Contact us for more information!