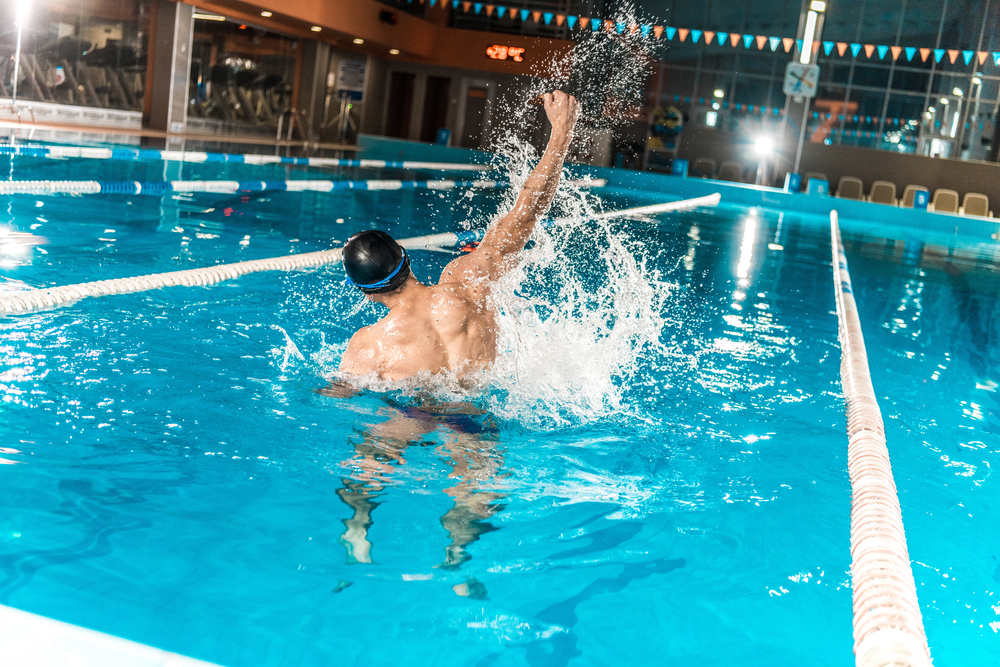 Why Buy Swim Team Towels at the End of the Season?
It's hard to measure the success of an athletic season, especially for a swim team. Of course, it's more than likely that your team had quite a season. This time of year, like clockwork, sees high school swim teams all over the country packing it in after a long year of practice and competition. And making it to the very end is nothing short of a success, no matter how you did competitively. The swim season's conclusion is always an emotional time for everyone involved. In addition, it's a very poignant occasion for the athletes.
As your team's coach and leader, it's important to acknowledge their hard work and commitment all season long. In this post, we'll discuss why swim team towels make the perfect gift for ending the season.
1. Your Team Worked Hard Throughout The Season
Every great coach knows: coaching is not the easiest job. Guiding and improving your swimmers requires demanding hours, emotional investment, rigorous discipline and an instinct for managing behavior and technique in order to see results. However, it's even more taxing to be the athlete in this equation.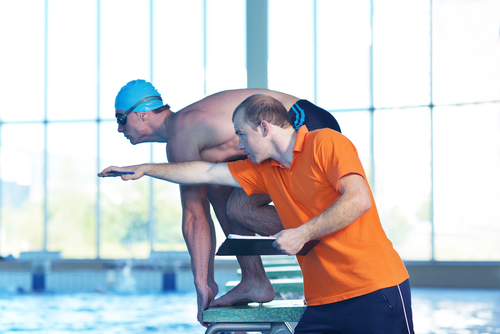 Of course, by this we mean that it's taxing in a positive way. If you're doing your job, you're training them hard and helping them maximize their potential with exhaustive practice. After a season of this, it's hard to deny that they deserve a reward.
Throughout the season, all swimmers test the limits of their training capacity. For many swimmers, this improvement is aspirational. It may open up doors to new competitions, the possibility of advancing to another team, and more.
Swim team towels make a great gift for your hardworking team. After the season is over, team members can use these towels for summer activities.
2. Unite Swim Teammates
Even in individual-centric sports like swimming, forging a positive relationship with teammates is essential to success. This tightly-bound community will continuously grow and develop as they practice and compete alongside one another. Additionally, they'll establish a sense of team spirit.
Teammates rely on each other for support in all kinds of scenarios. During workouts and practices, it's important for swimmers to demonstrate respect and loyalty to each other. During meets, swimmers encourage each other to improve, endure and put in their very best efforts.
At the end of the season, there's no better way to commemorate this relationship than with swim team towels. Swim team towels have the same general design, but can be personalized with numbers or names of personal significance.
With these matching towels honoring the team, your swimmers will have more spirit than ever.
3. Spark Others' Interest in Your Swim Team
All sports teams should operate with the goal of enlisting valuable new members to join their team. While word-of-mouth conversations may generate some interest, swim team towels will promote your team in the off-season.
When your team's swimmers bring their swim team towels to events, or the beach during the summer, people will observe the logo, and it will have a lasting effect. When the season begins, other students will remember the towels, and feel an inherent interest in joining the team.
Aside from their obvious purpose as a gift, swim team towels have serious marketing value and can promote your team to others.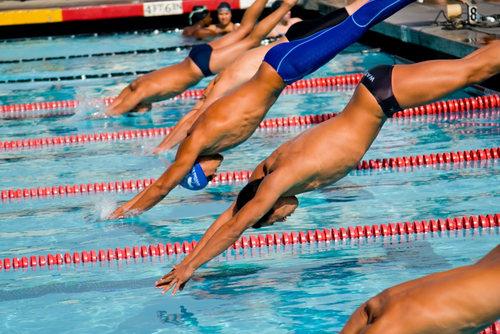 4. Establish Lifelong Memories
Throughout the season, your team will have countless memorable moments. Between shattering personal records, the thrill of competition, social gatherings and inside jokes, their experience will have an enduring resonance with them.
Giving them swim team towels is the best way to help each swimmer remember these moments. Each time they use the towel, your team members will revisit these shared experiences. With a swim team towel, you can help to solidify their sense of growth, progress and achievement they gained during the season – something generic towels can't do.
5. Buying Swim Team Towels is Easy
Whether you're a swim team towel veteran or this is the first, the process is easy. Simply follow these 7 steps.
Pick a towel style. We carry custom woven towels, custom colored towels, and white towels.
Choose a towel size. There are a few different size options for each style.
Select towel colors. Generally, coaches choose their school colors.
Submit custom artwork. Most coaches use their school's logo, or an athletic variant.
Get a headcount. Will everyone on the team be receiving a towel? Do you need extras?
Personalize the towels. With custom woven towels, you can add in a name.
Distribute to your team. They'll appreciate it!
---
Conclusion – Happy Summer!
At Team Towels, our goal is to enhance the season (and the off-season) for both coaches and players with enduring keepsakes that will promote your team and greatly increase morale. We aim to help swim coaches deliver these important gifts with ease. Contact us for more information!