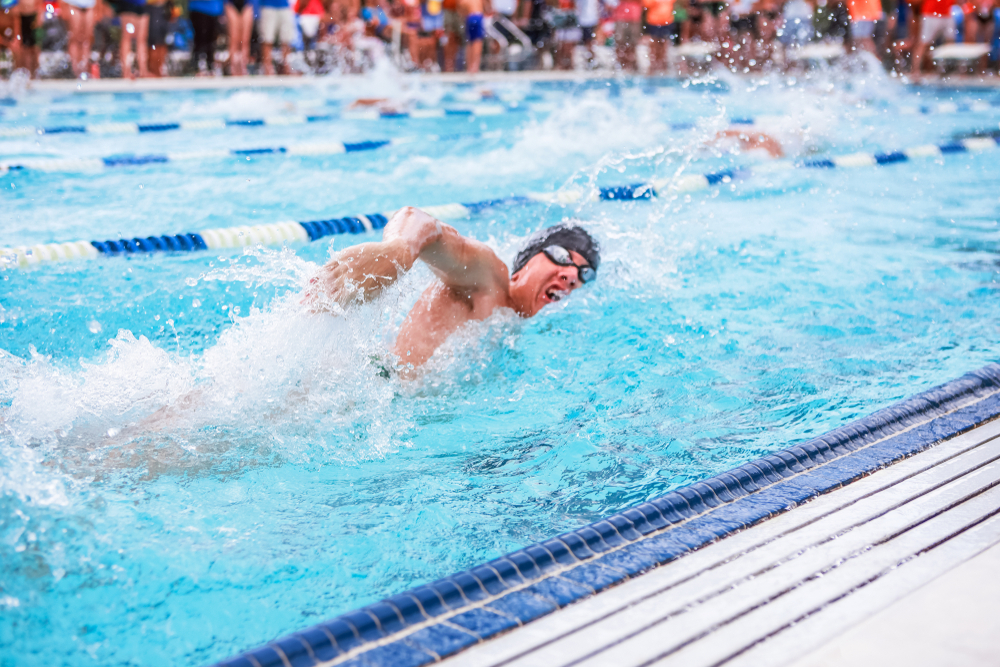 What You Need to Know About the 2023 Swim Team Season
Swimming is a popular sport in many schools across the United States. Students who are passionate about swimming can join their school's swim team and compete with other schools in the region. However, being part of a swim team is not just about showing up to practices and meets. It's also about being prepared and having the right equipment. In this blog post, we'll cover everything you need to know about the school swim team season and how custom team towels from Team Towels can enhance your team's performance.
Swim Team Schedules
First and foremost, it's essential to understand the school swim team season's schedule. Typically, the season begins in the fall and lasts until early spring. During this period, teams compete in various meets, including invitationals, dual meets, and conference championships. The competition can be intense, with swimmers competing in individual and relay events in various strokes. Therefore, it's crucial to maintain a regular practice schedule and focus on building strength, endurance, and speed.
Custom Swim Team Gear
When it comes to equipment, swimmers must have the right gear to perform at their best. One of the essential items is a towel, which helps keep the swimmer dry and warm between races. A custom team towel from Team Towels is an excellent addition to any school swim team. Team Towels offers both custom woven and sublimated towels that can be personalized with the school's logo, team name, and colors. Having a custom towel not only looks great but also promotes team spirit and helps swimmers easily identify their towel among others.
It's also crucial to have the right swimwear for the season. Swimmers need to have a comfortable and well-fitting swimsuit that allows for ease of movement. It's also a good idea to have a backup suit in case of any tears or rips. Additionally, swim caps, goggles, and a drawstring swim bag are also necessary items to have. A swim bag can be used to carry all the necessary equipment, including the custom team towel, to and from practices and meets.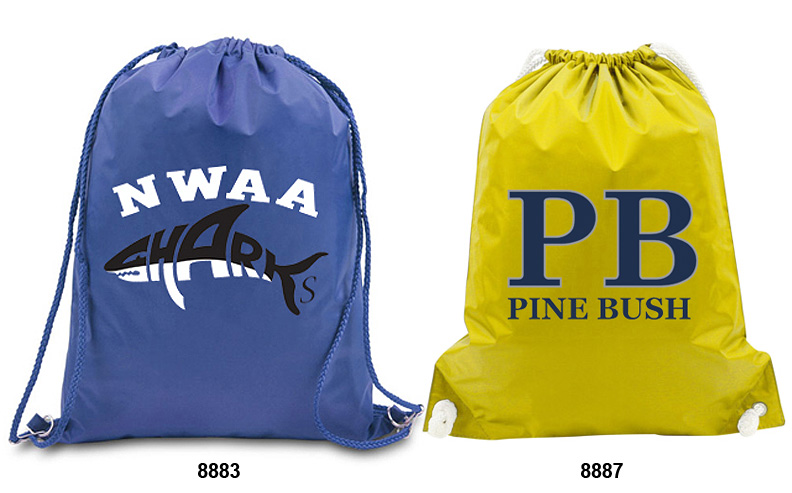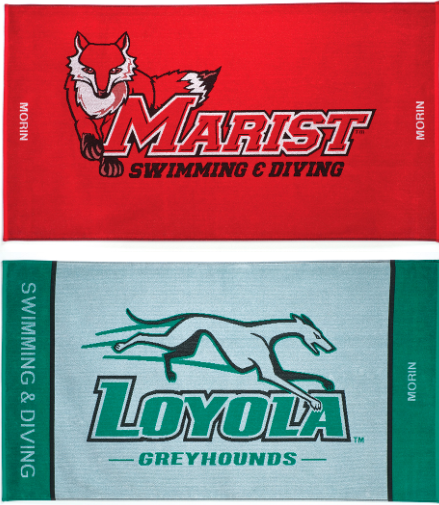 Image Description: Drawstring bags and woven towels
customized for various school swim teams by Team Towels
Physical and Mental Preparation
Proper nutrition and hydration are also essential for swimmers to perform at their best. Swimmers should eat a balanced diet that includes protein, carbohydrates, and healthy fats to fuel their bodies during practices and meets. It's also essential to stay hydrated by drinking plenty of water throughout the day. Swimmers should also avoid sugary drinks and caffeinated beverages, which can cause dehydration.
In addition to physical preparation, mental preparation is also crucial for success. Swimmers should have a positive attitude and be prepared to push themselves to the limit. Visualization and goal-setting can also help swimmers stay focused and motivated. Additionally, it's essential to stay mentally relaxed during races, focusing on technique and breathing rather than the competition.
Team Building
Another important aspect of the school swim team season is team building. Being part of a swim team is not just about individual performance, but also about teamwork and camaraderie. Swimmers should work together to support each other during practices and meets. Team building activities, such as group outings and team meals, can also help foster a sense of community and belonging. Another way to unify your team is through custom team towels.
Conclusion
In conclusion, being part of a school swim team requires dedication, preparation, and teamwork. Custom team towels from Team Towels can help enhance your team's performance and promote team spirit. Remember to maintain a regular practice schedule, have the right equipment, focus on nutrition and hydration, stay mentally prepared, and work together as a team. With these tips, your school swim team can have a successful and enjoyable season.