Custom Towels: The Best Team Gift for Homecoming
By late September, students are finally into the swing of the new school year. They've hit their stride with routines, schoolwork, and friendships. The coveted Homecoming game disrupts this cycle, and brings a whole new layer of excitement to student schedules.
Perhaps the most momentous game of the season, the annual Homecoming is an opportunity to show the football team and your school that you care.
Custom Team Towel: High Quality Images and Durable Material
Our custom team towels use unique materials to bring realistic images to life. Using special sublimation paper, we print the image that you want pictured on the towel. Then, we use dye sublimation ink to transfer the image to the towel by using a commercial heat press. This technique creates a beautiful towel with a long-lasting design.
Looking for some new ideas for pictures for your custom sublimated towel? Check out these suggestions.
Why Custom Team Towels Are a Great Gift
1. Build School Spirit Before The Game
Uniting your team prior to the football game is one of the primary responsibilities of a coach. This is doubly true for homecoming. A motivational speech is a common strategy for inspiring players to give it their all and to rely on one another. Distributing a team gift can also build student unity.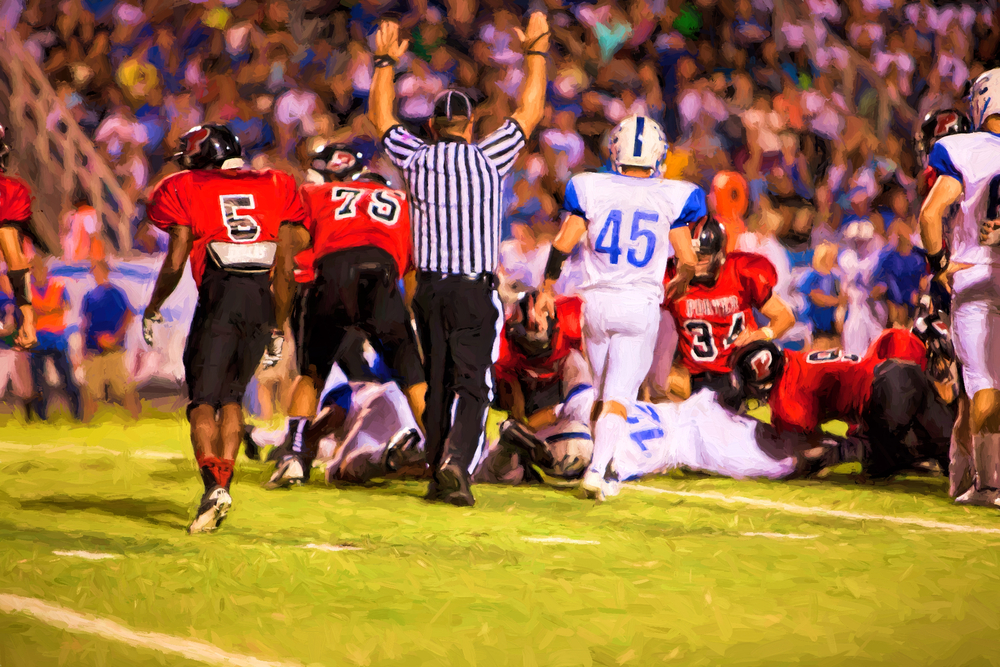 A custom sublimated towel with a team picture will reinforce the feelings of camaraderie among your team. Custom towels can show a team picture, or a picture of your school's stadium. An image like this will bolster your team's energy, reminding them of their roots and purpose.
2. It's a Good Fundraiser
The week leading up to the Homecoming game unifies the student population. As the game approaches, even students who are completely disinterested in sports rally around the prospect of a victorious homecoming game. Why not use this opportunity to fundraise?
Selling custom team towels to the student population for your football team can be a lucrative fundraiser. Selling these at a fundraiser will give your team the opportunity to purchase new equipment or have a team party. It will also give students the opportunity to receive a tangible reminder of their participation in sponsoring a worthy cause. With custom team towels, fundraising can be fun and simple.
3. Show Team Spirit in the Off-Season
Football is far from the spotlight during spring sports. But, summer is just on the horizon, and so is beach season.
Using these towels during the off season will rekindle the sense of fellowship that team members feel during the season. Selling these towels to the student population will drastically increase the effects of this tactic. After all, it's important to promote your team every season.