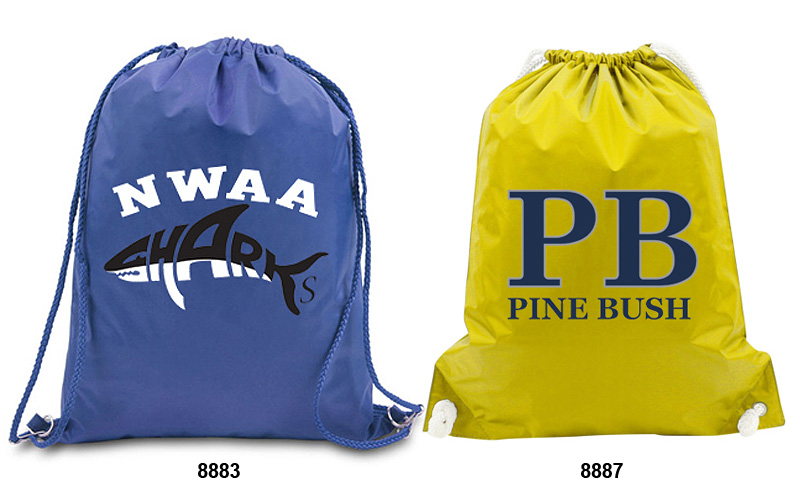 Use Custom Printed Swag to Win Big at Your Next Corporate Event
If you've ever attended any industry event or expo, chances are you left with a pile of "swag" in-hand. Giving away branded merchandise is a simple and effective way to build brand recognition, make people smile, and even increase revenue. In fact, Brandwatch published a study on this, and the numbers are quite impressive. A lot of people underestimate the value of swag, assuming most of it quickly ends up in "the round file", but that's not the case. In fact, the Brandwatch study discovered that 87% of people hang on to their favorite promotional freebies for longer than a year – And even more eye-opening – 94% said they never forget the company who gave it to them. The longer they keep it, see it, and use it, the more often they think of that brand. Pretty great, right?
Having said that, not all swag is created equal, and some definitely does end up in a landfill. The research says that "cool" isn't enough to make the cut, and so it's key to fall into the "useful" category with your custom printed merchandise.
What Swag Should I Give Away?
Attendees say that mugs and seasonal items have the most sticking power, as well as things which are easy to transport in your luggage. Checking a giant logo-emblazoned beach umbrella at the airport doesn't sound like much fun, but a branded custom woven towel could be a big win – They may even start using it right away at the hotel after the event! Another no-brainer that will save the day for any event-goer? Bags. By the end of any tradeshow, most people are clumsily lugging around dozens of awkward little pieces of swag, stuffing them into their own briefcases, pockets, or eventually – the nearest trash can. A custom printed bag isn't just useful, it puts your brand front and center in everyone's view, while the competition's beer koozys and USB sticks are hiding inside and out of sight!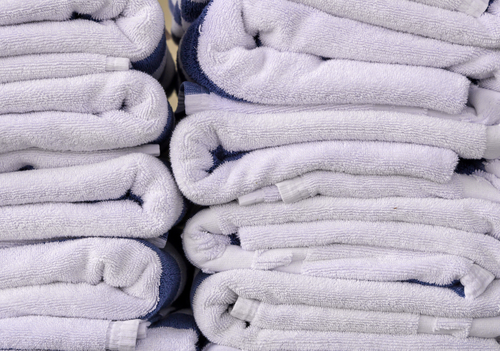 What is Company Swag Printing?
"Swag" is a slang term used to describe free stuff given away as advertising. When you see branded pens, mugs, bags, etc. – that's corporate swag! Company swag printing is basically getting your brand out there on promotional products. This is everything from bags to socks and scarves. We are swag fanatics at Team Towels. Brand promotion is an investment. Quality products and custom printing from Team Towels will bring your brand status to the next level.
Why Should I Invest in Corporate Swag?
"Swag" is a slang term used to describe free stuff given away as advertising. When you see branded pens, mugs, bags, etc. – that's corporate swag! Your company doesn't have to have anything to do with scarves to make a promotional scarf. That's the beauty of promotional swag. A company can make things that are useful, but also custom printed in order to promote brand awareness.
What Makes a Good Promotional Giveaway Product?
There are many options for custom promo products. Visiting trade shows you will see all sorts of gifts and random take-homes. It's important to combine creativity with value, so that your promo products get used and held on to. You don't want to get lost in a pile of simple business cards or magnets. That's why at Team Towels, our products are more useful than just for team sports. Stand out from other companies with a practical gift like drawstring bags or a custom printed towel.
Here is a list of the 3 most important factors to consider:
Promotional items should be something that can be used frequently by the recipient
The custom swag should match the company's message with consumer preferences
Go for high-quality, as they are less likely to get thrown away
Have an industry event coming up? Be the start of the showfloor – Our precision custom printed bags, towels, and socks are always a hit!