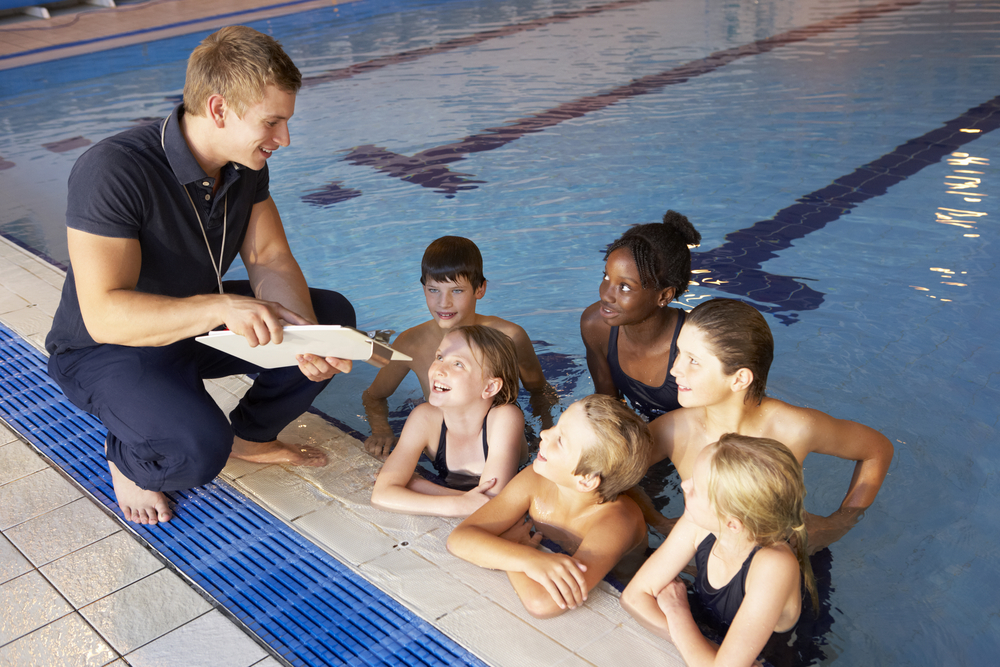 Three Steps to Becoming a Better Swim Coach 
For any swim coach, new or veterans, we know that ultimately, you want to do what's best for your team. It isn't just about driving them to success with victories across the board. Rather, it's about ensuring their time in or out of the pool is as fulfilling, productive and beneficial for them in the long run as possible. Of course, reinforcing your commitment to them with custom swim team towels (or drawstring bags) is one reliable way to inspire them to perform at their best. But also, there are other ways you can not only improve your team, but also enhance your ability to coach them. In this post, we'll discuss three steps to becoming a better swim coach.
1. Assessment 
Basically, this step is all about getting to know who you're coaching in the beginning of the season. It's all about familiarizing yourself with the condition of each athlete. You want to ask them about their general experience when it comes to swimming. Depending on their age, you might anticipate numerous disparate responses. Also, ask them how they view themselves and their overall swimming capabilities. Following this, ask what they expect to get out of their time in the pool and what their hopes for themselves are. Find out if they have any challenges or specific disabilities which may inhibit their performance and progress through the season.  
Once they're in the pool, take note of every aspect of their technique. Pay special attention to any variables that might hinder them, lead to injury or lead to problems down the road. Keep in mind that right now, you're not training them, but getting to know them. Gather all the information you can. 
2. Strategize
Now that you have your observations, it's time to plan. Identify the most profound issues you've taken note of and discuss them with the respective athletes. Remember: don't overwhelm them with too much. If you've noticed several different issues one athlete is facing, start by acknowledging a few of the most distinct. You can discuss the smaller problems in the future, if they're still applicable. However, the most important part of this step is developing techniques for conquering any issues you may be facing collectively. 
Present your solutions to your team in vivid, coherent detail. Ask them some additional questions to confirm and corroborate. Overall, make sure that you and your team are all on the same page and there is no room for miscommunication. Make sure that you and your team come to a mutual agreement on how to proceed with your strategy moving forward. 
3. Execution 
This is the moment to begin moving your strategy for success forward. Teach your swimmers about proper body mechanics and clean swim technique. Run whatever drills you think are necessary. You can acknowledge examples of correct form that nearby swimmers are demonstrating. Throw in specific drills to help new swimmers learn from others. Also, this will help experienced swimmers continue to develop their competitive skills.
In some cases, you can give private lessons, spend more of your time on deck to focus on the individual swimmer, or share useful videos to teach about specific form or technique you want them to replicate.
Conclusion – Team Towels
We understand why coaches do what they do. Ultimately, your commitment is to your athletes and to providing them with skills that will help them long after they leave the pool at the end of the season. Also, we know what a profound influence coaches often have on their swimmers, lasting through graduation and well beyond. We provide custom swim team towels so that coaches and parents alike can reinforce their commitment to bettering the lives of their athletes and gift them with enduring mementos of their hard work and success.