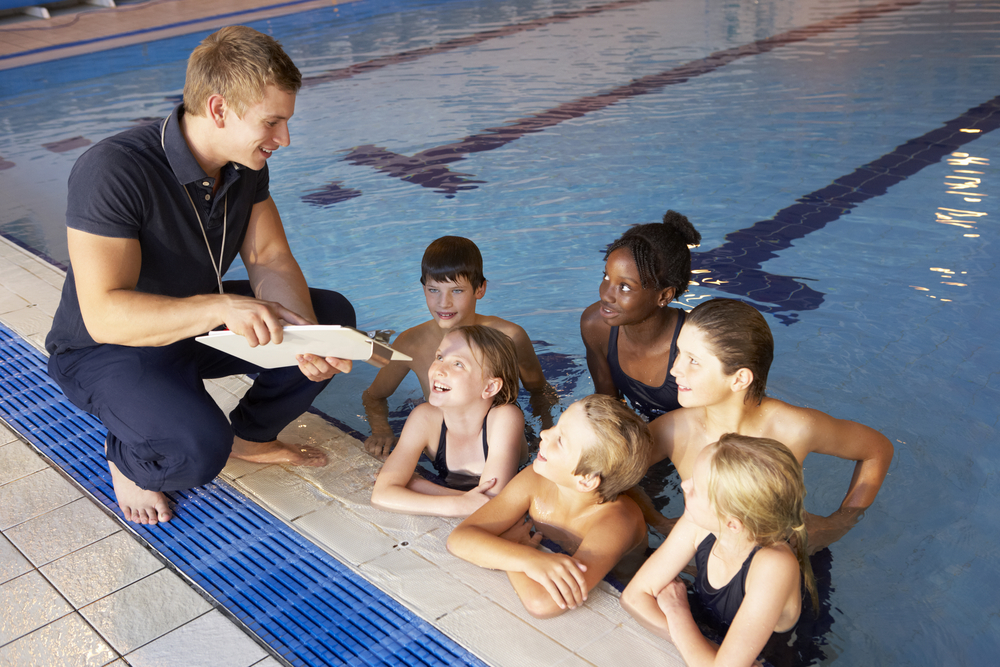 The 3 Main Advantages of Competitive Swimming
Competitive swimming is much more than an excuse to splurge on custom woven swim team towels. The necessary skill, precision and work ethic for school swim teams can positively affect every area of our children's lives, both personally and professionally.
For many years, we've been staunch supporters of the swimming community. Everyone should go for a swim, and often, regardless of their age. Many health experts consider it among the very best ways to exercise our bodies. Additionally, for adults and kids alike, it's a fantastic way to get healthy, apply focus and self-discipline. In this post, we'll explore the three primary advantages of competitive team swimming.
1. Stress Relief
We all have to deal with stress. No matter your job or where you live, stress is universally understood. Therefore, swimming presents one of the most widely-applicable natural remedies for the stress we all experience. Whether you swim competitively or not, it's a fantastic outlet for anxiety.
Since swimming is a heavily aerobic exercise, it greatly affects our body's natural cortisol and adrenaline levels. As a result, it regulates and stabilizes our stress and tension. In addition, swimming produces endorphins, a natural, biological mood booster. Each of these chemical reactions equate to less stress and an overall improvement in mental health.
2. Weight Loss
When it comes to problems we all deal with, the only thing more common than stress is weight. For centuries now, people have been eagerly searching for ways to eliminate excess weight. It seems that every few months, a "quick fix" pops up, promising to trim our waist lines without any changes in diet or exercise. There's a reason why none of these remedies stick around very long – they never work. However, swimming is easily one of the most reliable ways to trim your physique and get in great shape.
In a competitive setting, you're even more likely to see significant results. First, you and your teammates can hold each other accountable and provide whatever support and unity you may need. Also, your regimented schedule of training and matches will ensure you continuously commit to spending time in the water.
3. Self-Discipline & Focus
Competitive team swimming isn't the same as swimming for fun. In fact, it's something else entirely. Rather than spending your time in the pool however you like, you're swimming with specific, ironclad goals. In order to consistently meet your objectives, you must develop an incredible sense of focus and self-discipline. This kind of unwavering commitment to self-improvement and clean technique won't just change you for the better in the pool.
The rigid discipline and precision demanded of competitive swimmers can easily translate to your home or work life. Often, many swimmers credit significant life improvements with the skills they've developed throughout the course of their competitive swimming. Whether in the pool, at home or at work, discipline, skill and focus are always welcome attributes that can contribute positively.
Conclusion – Team Towels
Much of our passion for the swim community comes from the many ways it positively influences athletes. At Team Towels, we show our support for swimmers nationwide with custom, one-of-a-kind swim team towels proudly promoting their logo or team colors. We know that the time spent swimming is a lot more formative than many may think. In fact, it very often changes lives.