Swim Team Activities For the Summer
Throughout the swim season, your team is bound to develop a strong sense of camaraderie and loyalty. They'll spend countless hours working out, practicing, competing, and venting with each other. Why should the end of the school year cut off these good times? There are plenty of ways that your swim team can continue having fun over the summer. As a coach, you may not receive the invite, but you can help strengthen their bond (and continued skill development) by planting the idea in their heads. Read on to learn how your team can hang out in a constructive and positive setting over the summer, and make use of their team towels.
1. Working Out Together
As we mentioned before, team workouts account for lots of the time that teammates spend together. You should encourage your team to continue working out over the summer. While you may not be there to set the agenda, this is still a huge positive. If it's a water-based workout, they'll surely bring along their team towels!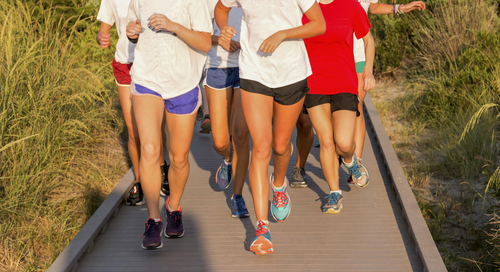 2. Playing Laser Tag
Is your team looking for a physical activity that isn't a workout in disguise? Laser tag offers a spirited environment for your team to have some friendly fun, without external pressures. It's competitive but lighthearted, and allows your team to relieve some of that post-school stress.
3. Attending Summer Camp
If you coach a middle or elementary school swim team, your students should be the perfect age for summer camp. You may be able to suggest a camp that offers swimming lessons to campers. They may even put their team towels to use!
4. Having a Team BBQs
What's better than a summer outdoor cookout? Eating that great food with your team members. This is a fantastic environment to trade stories, and keep the momentum going.
5. Take on a Community Service Project
Everyone should take a vested interest in the welfare of their community. Let your team members know that they can make an impactful difference in somebody's life. The options range from independent work to organization-sponsored activities. Who knows, they may even be able to volunteer at the community pool. If they do, be sure to have them bring along those team towels that you gave them during the first meet!
6. Going around NYC
There's always something to do in the city that never sleeps. Walking across the Brooklyn Bridge, to the Empire State Building, and exploring the many museums is a great way to spend time.
7. Visiting Semi-Local Colleges
It's really never too early to begin thinking about college. Each year, college prep starts earlier and earlier. With the help of a few parent drivers, your team members can easily visit colleges. If you learn that they are planning to do this, tell them to bring along their team towels! It's never bad for colleges to catch wind of successful and proud local teams. And, if they play their cards right, they may even own a towel from that college in the near future!
8. Hanging Out at the Park
There's plenty of fun things for everyone to do at the park. Play handball, pick-up basketball games, toss the frisbee around, or just sit and enjoy the outdoors.
9. Taking a Hike
There's a whole lot to explore in the natural world out there. Hiking on local trails gives your team an opportunity to take in sights, while also sharing an amazing experience. Tell them to bring along team towels in case they encounter a lake. Best of all, they'll be strengthening their leg muscles!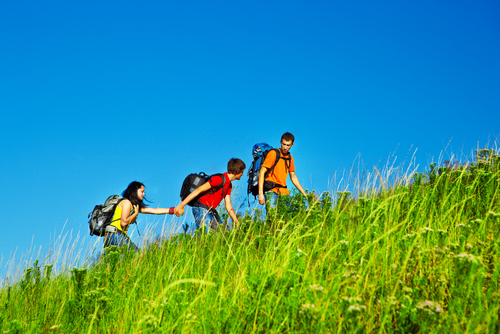 10. Going to a Baseball Game
Who doesn't love kicking back with a hot dog and enjoying a game? Especially for swimmers on Long Island, baseball games are accessible through both driving and public transportation. Recommend parental supervision if you feel compelled, but they'll surely have a great time either way!
11. Getting Together for Pool Night
Why not spend some time together in their native environment? Both heavy swimming and poolside relaxation will be enjoyable for your swim team. It's also a great excuse to bring along the custom team towels!
12. Holding a Fundraiser
If your team is especially motivated as a unit, then having a summer fundraiser is a fun, constructive idea. First, there are plenty of options. Car washes, selling branded merch (like custom team towels), hosting an event, and restaurant events are all simple. And, they give your team a way to exercise the organizational , which could be helpful later on!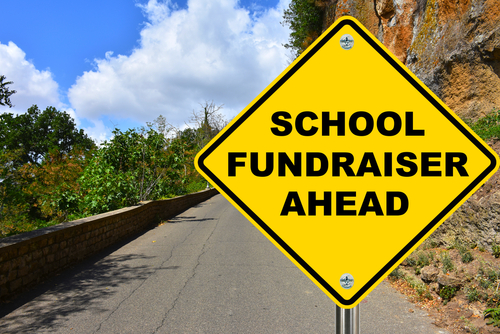 13. Going to a concert
There's nothing like enjoying good vibes at a summer concert with friends. If your team has a similar taste in music, then going to a concert should be tons of fun.
14. Catching a Movie
Summer is notorious for being the time of year when all of the best blockbusters are released. So, why not go see the next best blockbuster over the summer?