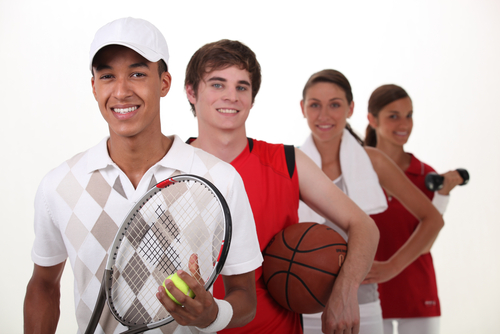 Promote Your Team Every Season
Athletes should have team pride all year round, not just when they're in season. It's great for morale if they have an outlet for expressing it when they are off the field or out of the pool. That's where Team Towels comes in. Here are some attributes of our custom team promotional products that we think instill "team spirit" all year round.

Towels for Winter Sports
Towels aren't just for the pool anymore. Your football and hockey teams would benefit from our personalized sport towels also. They can dry off with them in the locker room. They lounge on the beach with them over summer vacation. Either way, they'll still be feeling that sense of team pride. Our custom sport team towels can be made with team player's names and logos, so they are also perfect for free team advertising all year round.
Drawstring Bags: Any Team, Any Time
Our customized drawstring bags are great for bringing your uniforms to the game. But they can definitely be used all year round. These bags are perfect for school, camping, or just everyday use. Of course, your team's logo is right on the back of the bag, ready to show the world how much you appreciate your team.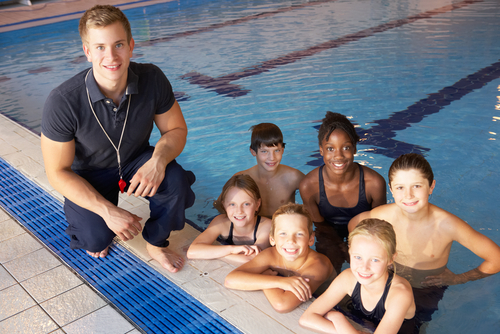 Swim Team Scarves
The swimmers on your team may be participating in what is a "summer" sport, but why not rock team pride in the winter? Our custom scarves come with your team's name and logo on it, so even if it is not the season for swimming, your athletes can show everyone they know that they care about their team.
Custom Socks
This one kind of speaks for itself, doesn't it? If you have feet, you wear socks most of the year, not just when you're playing your sport. Don't get it twisted, our custom woven soccer socks are not just for soccer.
---
If you've read something you like, don't hesitate to get started on an order right away. Call Team Towels any time for an estimate on an order for your entire team of spirited athletes.