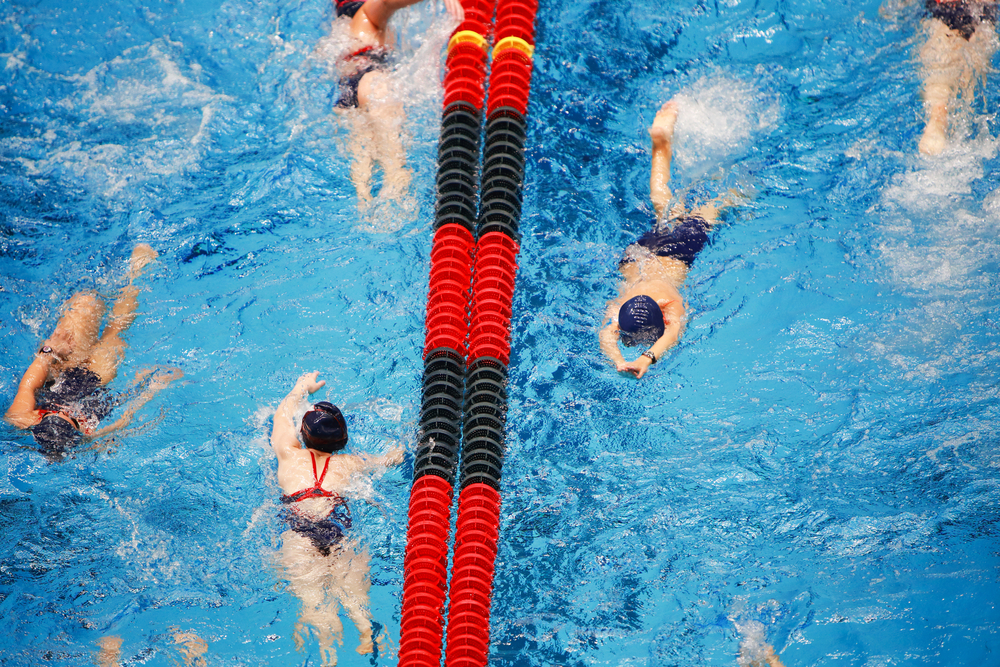 How Custom Team Towels Create Unity
There's no better way to show off team spirit than with a custom printed towel displaying your logo or mascot. At Team Towels, we're experts in creating custom towels, bags, socks and scarves for teams. Custom towels are not necessarily ideal just for swimming.
You want your team to perform at their very best. And you want your players to have a sense of commitment to their team. Great coaching is definitely a huge factor in a team's general sense of camaraderie. But custom team towels can be a massive contribution to team spirit, as well.
Custom towels aren't just a stylish way to dry; they can also create a sense of teamwork and unity for your players. They can also help foster an attitude of cooperation and solidarity within your team. While there are several reasons why custom woven towels are preferable to generic towels, in this post we'll discuss how they can create bonds between teammates.
1. Good Ol' Team Spirit
In any competitive setting, teamwork is critical. A team who performs their best understands that. As they share a common goal, cooperation among teammates is the only way for any team to succeed. Honest communication, optimism, winning attitudes and acceptance are important ways to create team spirit.
Creating a general team spirit begins with the notion of identity. Who is your team and what do you represent? Logos are particularly important in creating a sense of a team's identity. Creating custom towels displaying your team's logo or mascot is a simple but effective way to encourage your team's sense of self.
Team towels with your team's logo will also help each member feel like they belong. They promote a sense of unity among teammates by proving that each of them is a part of one, unified group.
2. Boosts Morale
For any team or group, morale is crucial. Any organization with an overwhelmingly negative attitude is less likely to succeed. Even the most talented members who feel discouraged will leave and never look back.
Custom team towels are proof of commitment to the team. They show a positive investment in the group and their success. By showing commitment, the team as a whole will come to believe in their vision for achievement. Loyalty to one's team is a huge benefit to their general morale and attitude.
By using custom towels, you can help keep your team focused and optimistic. Investing in your team with custom towels will show the group as a whole that you're committed to a shared goal. They help foster a sense of loyalty among teammates, all contributing to a healthy morale.
3. Promotes Camaraderie
All teams, no matter the sport, have to spend a lot of time together. The more time spent learning to cooperate with one another, the more trust and friendship develops. Teams must learn how to work alongside each other in order to perform effectively. As a result, the relationships between teammates strengthen over time. In these situations, people from many different cultures and backgrounds can find themselves becoming closer than siblings.
Throughout team practice and competitive situations, the team's camaraderie is what drives them to succeed. Custom team towels displaying their logo or colors is proof of a team's solidarity. Towels that represent their alliance promote a team's camaraderie. They symbolize the team's solidarity. Teammates are meant to respect and strengthen each other, and it couldn't be done without a sense of camaraderie.
Conclusion
No matter the sport, a team's sense of unity is important. And while there are numerous ways to foster a team's winning attitudes, custom team towels are easily one of the best. While swim team towels are easily our most requested item, custom towels can be used for any sport or organization.
Our custom woven towels can help to create your team's identity and motivate them to succeed. They're woven with your team's logo or mascot and text. They will also keep your team happy with their softness and durability. Your logo will remain on the towel and remain a fond representation of your team for years to come. Take a look at our custom towel ordering guide to help you get a better sense of which towels are best for you and your team.