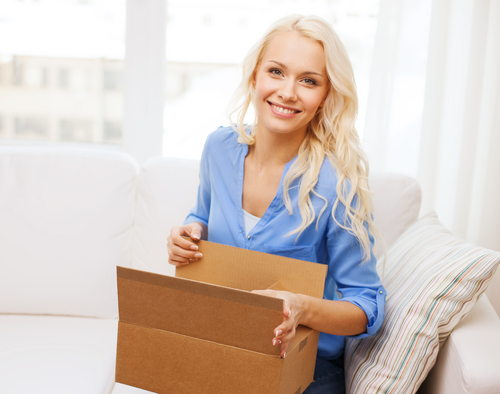 Why Personalized Gifts Are the Best
Many people looking for the perfect gift eventually defer to a gift card or cash. Gift-giving can be tedious. But it doesn't have to be. Regardless of the occasion, personalized custom woven towels are always a great gift choice. Read on to learn why personalized gifts can make a true difference in the recipient's life.
1. Creates a Lifelong Connection
Custom woven towels will likely always be part of the rotation for athletes. Even if it becomes tattered in the future, chances are they will never throw out the towel. And, knowing that you, as a coach, parent, or other important figure purchased these towels sends a great message. It will not only convey that you put thought into the gift, but will be a reminder of the time you spent together. By adding a name or team years to the custom woven towel, you'll show your team that you care about this time. Whenever they come across the towel, they'll remember these experiences, and appreciate the thought.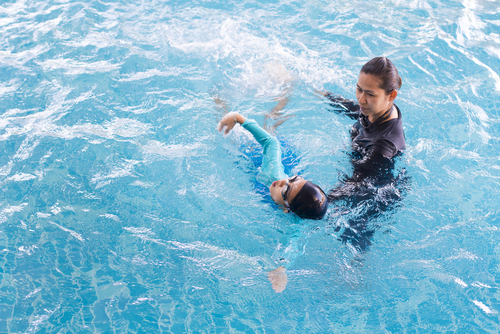 2. Helps People to Feel Like Part of a Family
While owning the towel itself will be a source of satisfaction, the value of the towel will not end there. If you give your entire team custom woven towels, then that will add to each individual's appreciation. Especially for younger students that look up to older athletes as mentors, knowing that they own a matching towel with the same logo can make a real difference.
3. Works for Any Occasion
When it comes to custom woven towels, there's no shortage of occasions where they're useful. First, team towels are the number one item on your beach gear checklist. Not only can you dry off with them, but you can also lounge around with them. They're also ideal for drying off after hanging out in a friend's pool. Custom woven towels are a creative solution for a picnic, especially when there are no blankets around.
4. Stands Out Among Other Gifts
During proud moments in an athlete's life like graduating from high school, chances are they'll receive many gifts. All of these gifts will surely be heartwarming for them. But none of them will have the lasting charm that a personalized woven towel carries.
From a practical standpoint, custom woven towels are sure to be useful for several years down the line. Even if the recipient is not interested in the beach, the custom woven towel will be great for other summer activities.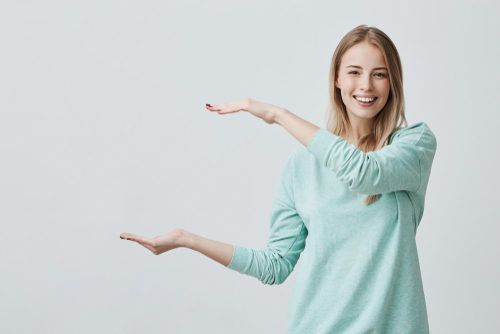 5. It's a No-Brainer Gift that Won't Disappoint
When you're buying a gift for somebody that you don't know very well, it can be hit or miss. Generic gifts can be somewhat of a risk, as the recipient may not have a use for them. That's why personalized gifts like custom woven towels can make a huge difference. Even if the gift is something they may not use normally, the personalization changes everything. So, this is a great tactic when searching for a gift for somebody you do not know well.
6. They're Difficult to Lose
Everybody has towels that showcase a sports team or college affiliation. And when you're hanging out with friends from college or the same area, then chances are there might not be much variation. Personalized items like custom woven towels can easily be distinguished. So, even if you're around teammates, you'll never lose track of which towel belongs to you. This is equally beneficial when you're in a populated area, like a pool, and you lose track of your towel.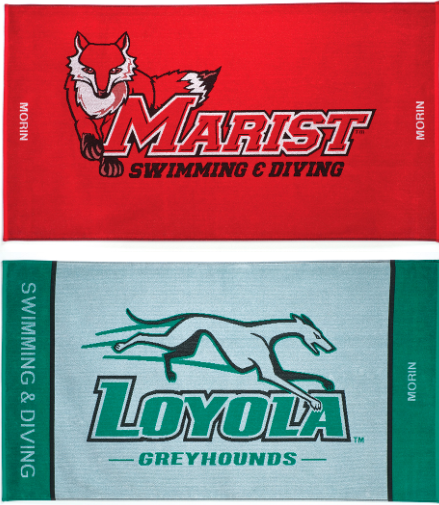 Custom Team Towels
No matter what the occasion is, receiving a personalized gift is sure to put a smile on anyone's face. And our high-quality custom woven towels are the perfect candidate. For athletes, we can easily include names, positions, numbers, years, and anything else that might fit in the designated space. Check out our towel buying guide for more information about how to order, and be sure to contact us with any questions!