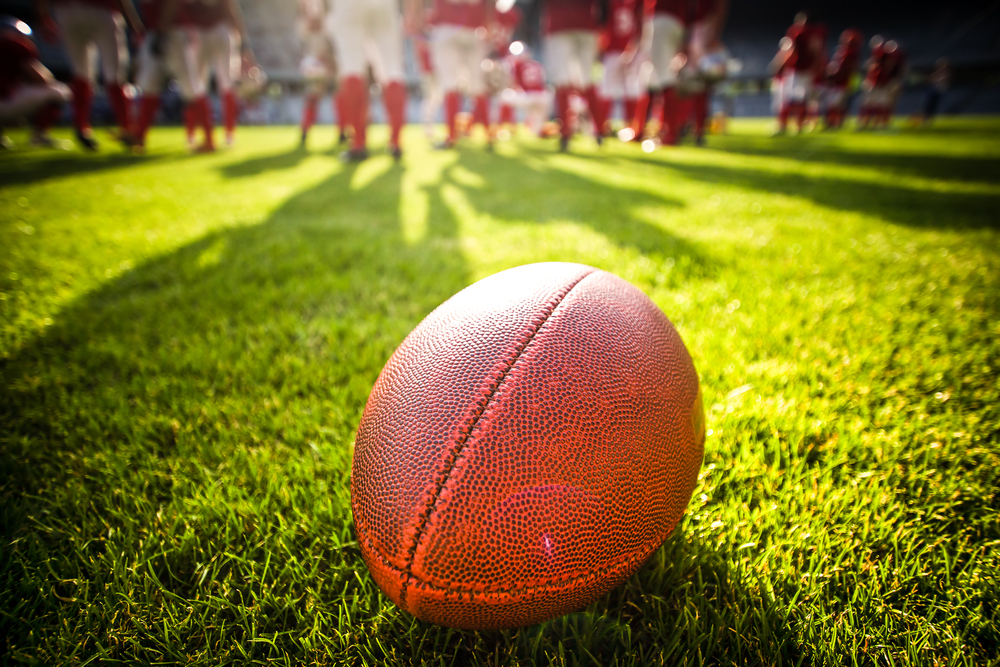 Custom Woven Towel Ordering Guide
This post was originally published on April 26th, 2017 and has been updated for clarity and with new information!
When an important moment comes along for your team– like your final meet– you should show that you're grateful. What better way to do that than purchasing custom woven towels? They'll represent your school, your team, and promote unity among your players!
So, how do you make the plunge and buy college logo beach towels? Before placing an order, you'll have to think about a few key factors.
1. How Big Should Your Team Towels Be?
It all depends on how you think your team will use the towel.
Custom woven towels of any size are great for drying off after a swim meet. The material is specially designed to remain comfortable (and absorbent) even after several wash cycles!
But if you're living by a beach, then you should seriously consider the larger towels. Larger college logo beach towels are the best way to claim a spot on the beach. And they're even better for laying down! In fact, custom woven towels are number one on our team gear beach checklist.
Choosing the 34×60 custom woven towel over the 30×60 option gives your players more to work with. And, it provides even more space for a beautiful college team logo.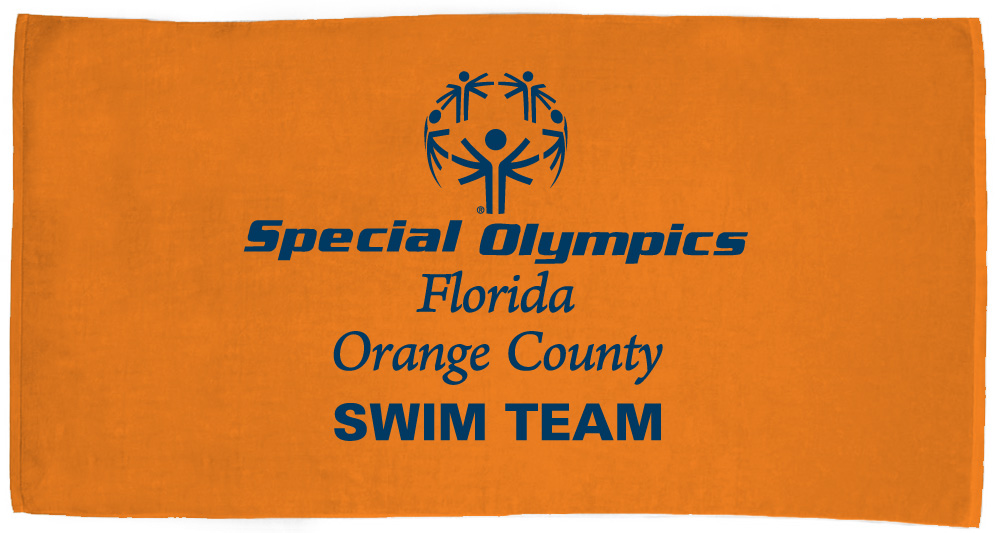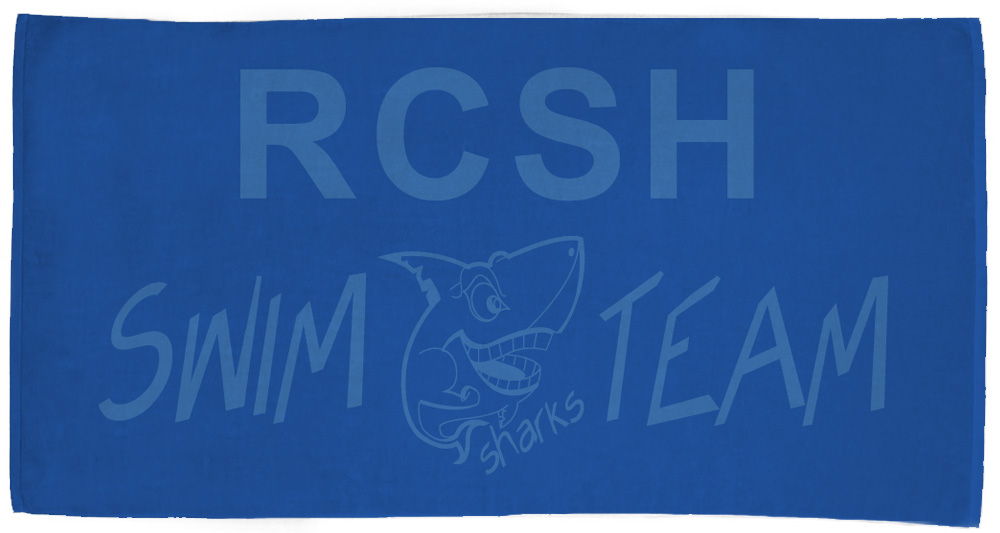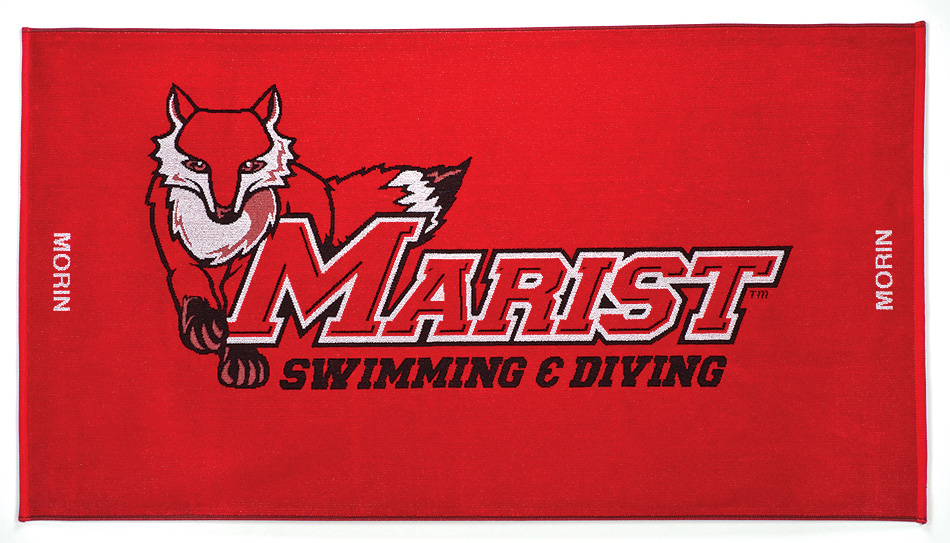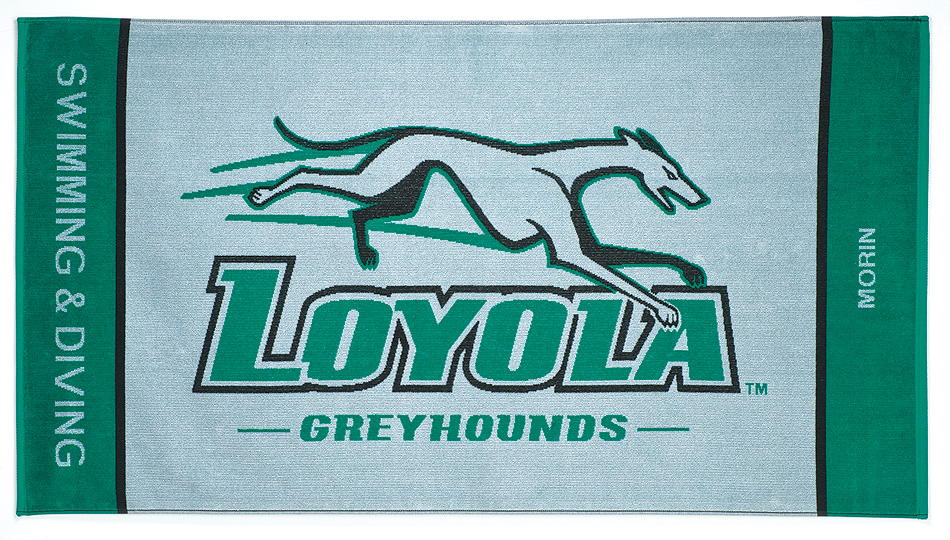 2.Choosing a Design for Custom Woven Towels
The second step of the custom woven towel ordering process is choosing a design. For some organizations, this may require some discussion. If you're ordering for a sports team, though, then design should be a no-brainer.
College logo beach towels are one way to go. They're flashy, use a recognizable design, and get straight to the point! Selling these college logo beach towels is also a simple way for your team to fundraise for team events.
Alternatively, using your team's logo is another popular choice. This gives the custom woven towel a more specific purpose, which may be just what your team wants!
If you're ordering towels for your company, then your logo is a great design choice.
Custom sublimated towels open up a whole new world of options. You can choose any image– a family or team picture, a beautiful landscape, or anything else– to be rendered on these towels. The options are endless.
3. Choosing a Color for Custom Woven Towels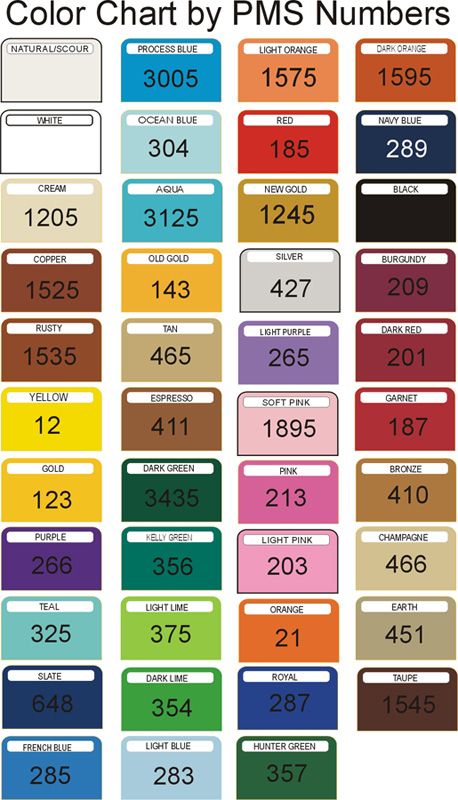 The color of your custom woven towels can also play a huge part in the design process.
The logical way to go is choosing your team's colors. Pairing your time-tested college logo with your school's colors will make it shine– especially on campus.
But, venturing outside the norm can also be a fun way to change things up! Separating yourself from the herd with dark lime, light orange or another youthful color will give the towel a distinct look. Selecting a white background will give your logo an even stronger look! Whichever color you choose, your custom woven towels will be sharp.
4. Personalizing Your Custom Woven Towels
Each of your custom woven towels can be personalized for the members of your team! Personalized areas on the side will help your team appreciate this gesture even more.
There are a few ways you can personalize your college logo beach towels:
Name:Adding a name to your new custom woven towels is a very common choice. During hectic games, the name will also help your team to keep track of their own towel.
Year:Another easy way to personalize the towels is adding in a year! If your team had a great year, then this may make a lot of sense.
Custom woven towels can include both the name and year for a small additional fee.
Buying Custom Woven Towels
Personalized towels will last for years to come, reminding their owners of the fun times they had with that group. It's important to think about your group and make these considerations before placing the order so that you will enjoy your fashionable towels to their fullest extent.