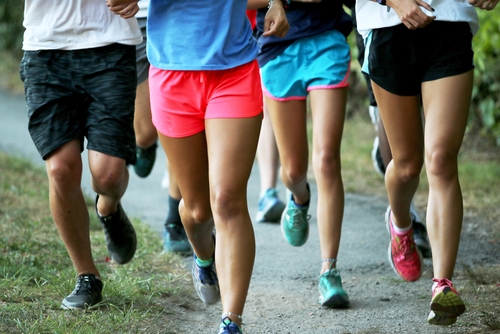 7 Reasons to Buy Team Towels for the Cross Country Team
It's no secret that all sports teams develop a unique bond through practicing and competing together. This principle holds true whether they're swimming laps in the pool, shooting hoops on the court, or running outdoors. Cross country teams are no exception. Between spending hours together training and enduring the cold weather, cross country teams deserve a welcoming gift in the beginning of the season. Read on to learn why custom woven towels make the best start-of-the-season gift for your cross country team!
1. Runners Love Custom Apparel
Let's face it-athletes already have enough custom apparel to fill an entire wardrobe. Runners are likely stocked up with t-shirts from invitational meets, as well as running shorts from your team! But, even with years of involvement, chances are they don't have a custom team towel.
This season, why not provide a unique gift they can use year round! Whether cold or warm running days, they will have a custom team towel that represents their team.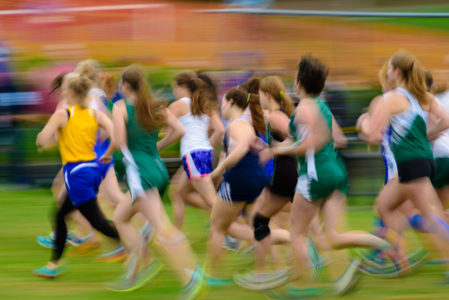 2. Bring Your Track Team's Logo to Life
If your cross-country track team is like most track teams, they're full of team pride. That's a good thing! When your team has a sense of pride in what they do, they'll be more motivated to succeed. That motivation often moves beyond this sport, and into other areas of life-like academics, and eventually, their professional life.
Your cross-country team's logo is the visual embodiment of this pride. It's represented on your team's apparel, on your website, and plenty of other team gear. With custom team towels, you can bring this logo to life! These custom woven towels will display your team's logo in a highly detailed image, on a quality towel.
3. You Can Personalize Each Towel With a Name
Personalized items make the best gifts. In addition to displaying your team's logo, your custom woven towels can also be personalized!
This major upgrade carries a few key advantages. First, it will help each runner to feel individual recognition for their hard work and dedication. Second, it will also help runners to keep track of which towel belongs to them-which can become confusing in the locker room or on the field.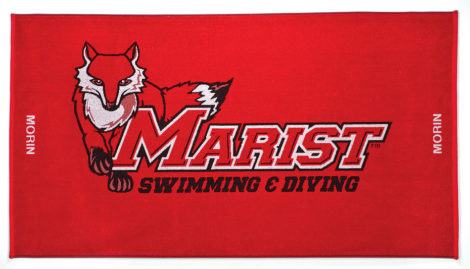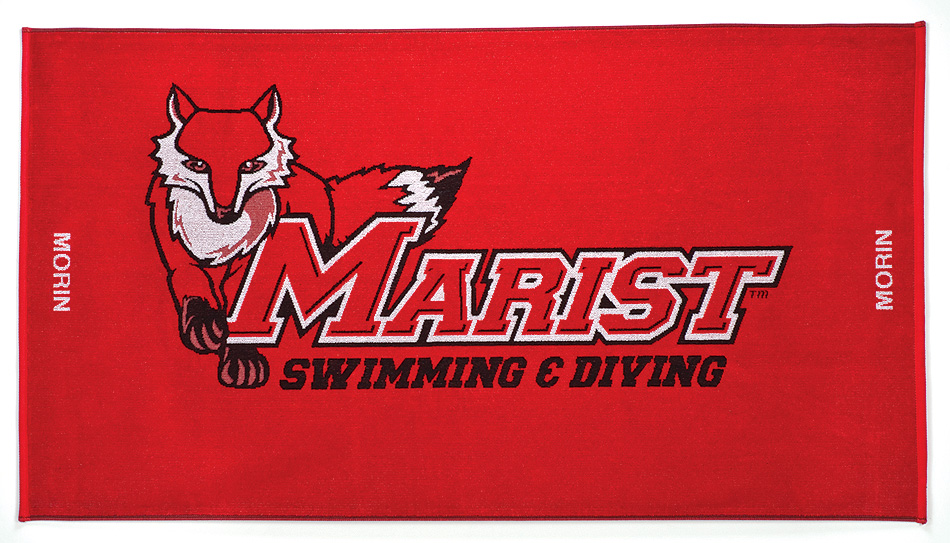 4. Team Towels Are Great for Beach Trips
Runners tend to run in the same social circles-no pun intended. There's nothing like a team trip to the beach for some much-needed rest, relaxation, and sun. When the summertime finally comes around, custom team towels are a cornerstone of the beach checklist! They're a great way to designate your area on the beach. Besides, using bath towels at the beach is a huge mistake.
5. Custom Towels Make a Great Annual Gift
In high school, welcoming athletes with a gift is somewhat of a tradition. It's the perfect way to show them that you're supporting them, and remind them of their place on the team. Custom team towels are the perfect annual gift to help cross country runners start the season off on the right foot each year!
While some coaches like to give the same gift each year, others introduce some variety. For example, try inverting your team's two logo colors for a unique design! Each year, your team will look forward to the new towel you have up your sleeve!
6. Runners Love Swimming
Did you know? Swimming is a great cardio workout with plenty of the same benefits as running. Many runners love adding variety to their workouts with an occasional swimming session! Between trips to the beach, team pool parties, and group gym sessions, they'll be put to good use. And, custom team towels give your cross country team a way to dry off while also displaying their team loyalty!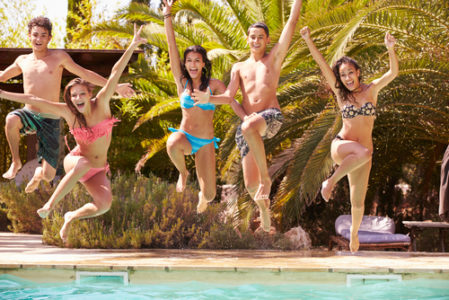 7. It's a Gift They'll Never Forget!
Cross country practices are tough to forget. No matter where your team goes in life, they'll be sure to bring along their custom team towels.
Buy High-Quality Towels For Your Cross-Country Team
Our custom woven towels are the perfect gift for your cross country team! They're carefully crafted with high-quality materials to ensure that the beautiful design doesn't wash away after a few uses. Be sure to order your custom towels before the running season hits!