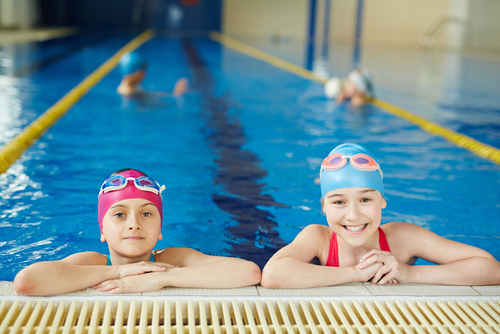 6 Ways Teams Use a Water Resistant Drawstring Bag
To help your team manage their resources during the busy swimming season, they'll need custom water resistant drawstring bags. Usually, As the coach, you're more preoccupied with your athletes' skill levels and various breathing techniques. Soon enough, though, your team will be neck-deep in competitive demands and need something to consolidate their essentials. Read on to learn how water resistant drawstring bags will come in handy for your team throughout the swimming season.
Originally published in December 2017, this post has been updated for relevancy and accuracy.
1. Carry Team Towels to Sporting Events
Of course, when you coach athletes who are part of a swim team, there's one thing that should be ingrained in their minds from day one. Always bring a team towel!
Even if the venue for the sporting event claims that they will supply your team with towels, you should never take the chance. They might forget to supply your team with towels, or the towels might be very thin or small.
Most importantly, though, bringing team towels to a competitive meet shows team spirit. When you're trying to cultivate a unified energy amongst your teammates, spirit is key. Your team towels will help teammates feel like kindred spirits, and bind them against competitors.
2. Carry Change of Clothes and Shoes
Obviously, most swimmers are not keen on wearing their bathing suit after swimming practice. Additionally, they prefer to avoid getting water into their shoes, and for good reason. Therefore, a custom water resistant drawstring bag helps to keep these precious items dry.
3. Be Prepared for the Beach
Spending time training together does result in a truly magnificent bond. Often, these friendships extend beyond the boundaries of school, and into the social sphere.
One favorite destination for swimmers is the beach. It reminds them of what they love most: being in the open water. Custom drawstring bags are ideal for carrying simple items, like towels, a small lunch, and some sunscreen.
Best of all, they'll be representing their swim team at the beach!
4. Good Travel Bag
Sometimes, those long Saturday swim team meets are difficult to plan for. A custom water resistant drawstring backpack will give team members the perfect amount of space to bring a towel, goggles, and a few other personal items.
5. Bring Your Books
Not all swimmers are always actively engaged in swim meets. There are times where, while some swimmers are competing, others are sitting in the stands. And, because swimmers are still responsible for completing schoolwork, some choose to study after their events.
The water resistant drawstring bag is the perfect way for them to transport their materials to and from the pool. With an easily cinchable opening, students can store textbooks, notebooks and more in the bag. This is especially useful for scholar athletes, who are attempting to balance extracurricular activities with advanced courses.
Need a Custom Drawstring Bag for Team Gear? Team Towels can Help!
When you're looking for a way to equip your team members with the tools to succeed, we can help. At Team Towels, we are committed to creating a product that will help your team members to proudly represent each other. Contact us for more information about how your team can spread team spirit with branded merchandise through fundraisers and other activities.