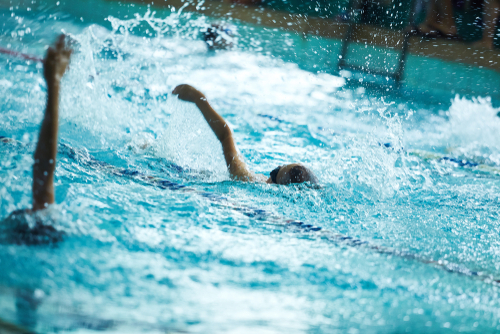 6 Times Custom Swim Towels Will Come in Handy
For most people, swimming is a quintessential summer activity that goes along with warm temperatures, and relaxation. But for swimmers, it's a different story. Competitive swimmers are in the pool year-round, burning calories and honing their breathing techniques. That's why having custom swim towels is so important, whether at the beginning or end of the season. While there are plenty of times your swim team will put their custom towels to use during the summer, they'll also come in handy during the school year.
1. Swim Practice
This is an obvious one, but true nonetheless!
For swim teams, maintaining a consistent practice schedule is a must. Most swim teams practice at least once per weekday. Some more ambitious coaches require swimmers to come in during mornings as well. As long as you're not pushing your team too hard, it's important to help them refine their techniques as often as possible.
The best way to begin winding down from a rigorous workout is drying off with a custom swim towel!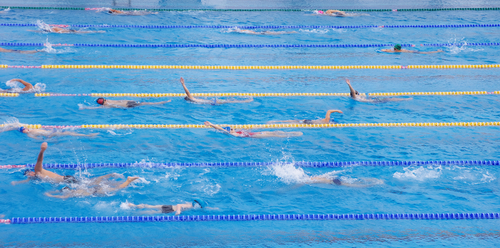 2. Gym Class
Many dread the swimming unit of gym class– but not your swim team!
While it won't have the same magic as team practices, your team will love getting an extra opportunity to test out their skills. For your hardcore swimmers, it may even be a relaxing change of pace! And at the end, your custom swim towels will be the best way to dry off.
3. While Lifeguarding
Lifeguarding is the perfect job for high school swimmers looking to earn some extra money. They're already capable swimmers, and after learning about first aid, CPR, and other skills, they'll be perfect for the job.
Ideally, swimmers will remain safe throughout the shift, and there won't be any need for the lifeguard to dry off. But if they do enter the pool, they'll be able to dry off with a personalized swim towel.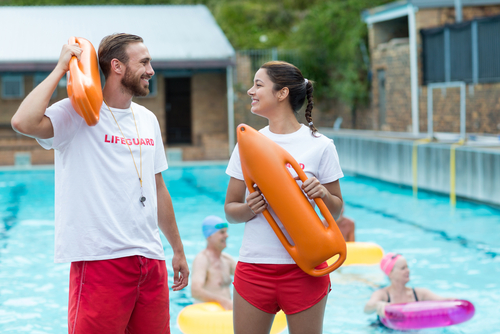 4. Overnight Trips
Custom swim towels aren't just for home turf. When your swim team travels for a competition, bringing along customized towels will give them the confidence and reinforce the loyalty they have at home.
But custom swim towels aren't just for athletic competitions! Your team will be eager to bring along their towels when they go on trips with family and friends, too. Hotel towels just aren't the same!
5. Class Picnics
Whether they're organized by the school or not, picnics are a great way to enjoy the outdoors and delicious food. What could make a better blanket than a custom swim towel?
6. Beach Trips
Who said you can only take in the sun during the summer?
Even if you don't live in an area with beach weather year-round, it's still possible to enjoy a beach trip during the school year. Whether your swim team takes to the open water or enjoys a relaxing afternoon in the sand, their customized swim towels will come in handy. Besides, bath towels are never ideal for the beach. They also fit perfectly in a drawstring bag!
Ordering Custom Swim Towels
Your team will get plenty of mileage out of their new personalized swim towels! Whether you're a new coach or seasoned pro, the benefits are pretty significant. Inside and outside of the school pool, they'll appreciate their beautiful new towels for years! Drop us a line to learn more about rates and get the ball rolling!