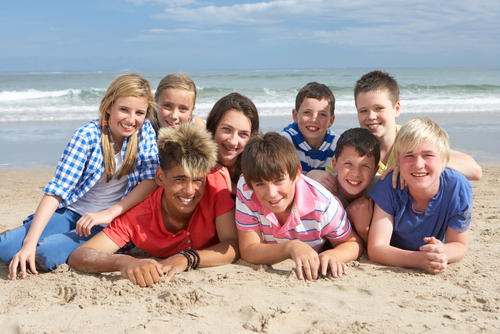 Thinking Outside the Box: 6 Occasions to Buy Custom Woven Towels
Giving a friend or loved one a custom woven towel is a surefire way to brighten somebody's day. And, this universally loved gift can be used practically in a number of situations. Whether you are going to the beach, hanging out with friends, or need a travel towel, custom woven towels come in the clutch. In this blog post, we'll go through the various occasions where custom woven towels are the perfect gift.
1. Going to the Beach
It's the summertime, and you're planning to hit the beach with your friends. Custom woven towels should be the first item on your beach checklist.
Custom woven towels are a fantastic way to secure your spot at the beach. Placing this towel down on the beach will also identify you as a hardcore swimmer. And, after you finish swimming, your custom woven towel will offer a great way to dry off– as long as you take precautions in keeping it comfortable.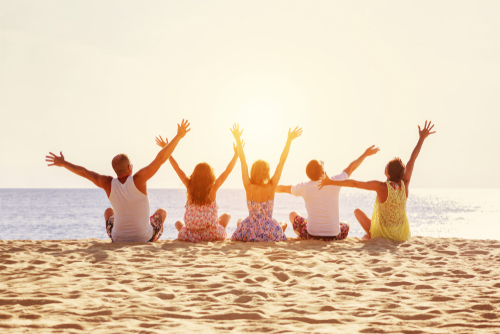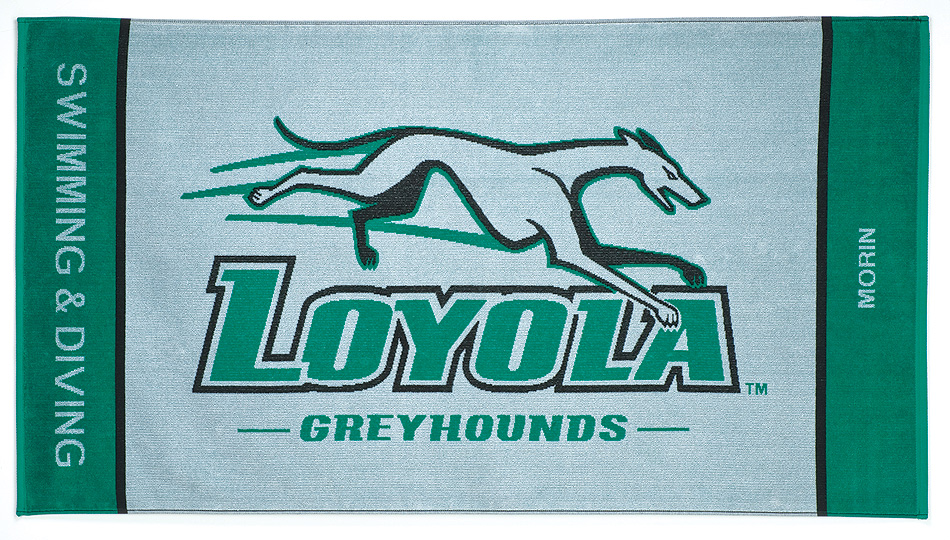 Providing custom woven towels to swimmers during the first meet of the season demonstrates your belief in them. When your team prevails during a swim meet, giving them team towels is a meaningful reward. Giving your team custom woven towels during Homecoming helps them to celebrate this special time in their lives.
No matter the occasion, custom woven towels remind your sports team that you're there for them.
3. Family Reunion
Shirts are an obvious choice for matching family apparel. But, going down this path requires a ton of work. Shirts are not only more difficult to design than custom woven towels– they are all sized differently. So, you'll have to ask all of your family members for their shirt sizes before placing an order.
Custom woven towels, on the other hand, are universally sized. This means that there are no additional steps involved beyond selecting a design. You can simply create the design, order for the appropriate amount of people, and distribute them. The custom woven towel ordering process is a breeze.
Custom woven towels can come in handy at family reunions, too. If you plan a trip to a destination with a body of water, then the custom woven towel will be a great way to dry off. Just make sure to order enough so that your family members aren't sharing!
4. Wedding
These days, it's common for people tying the knot to purchase wedding favors for their guests. This is a great way to thank your guests for their love and support, and help them to remember the occasion fondly. Many people choose candles, jam or wine– but these items will eventually be depleted.
Custom woven towels, on the other hand, will be around for the long haul. Your guests will appreciate the longevity of these towels, and be happy to use them at the beach, or a friend's pool, or in any other situation.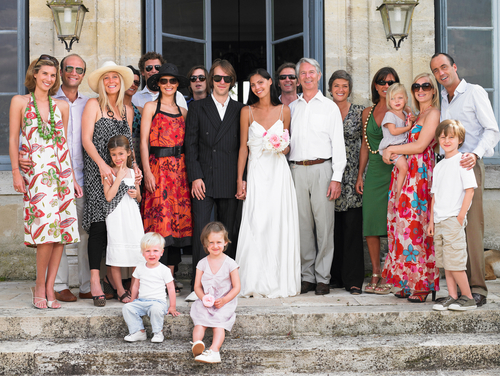 5. Corporate Retreat or Gift
For companies of all sizes, keeping employees happy should be a major priority. Some companies accomplish this with corporate-sponsored events. Another creative way to thank employees for their efforts is giving them custom woven towels. This simple but thoughtful gift will be quite useful– especially before a company beach retreat.
Similarly, giving custom woven towels as a freebie to customers will help your company to maintain a positive reputation. These towels will show your clients or customers that you have their best interests in mind. Instead of cheap, forgettable water bottles, custom woven towels will serve a purpose– with style.
Custom-printed swag can benefit your company in other unexpected ways as well. Anyone who sees this towel in public will take note of your company's branding. So, custom woven towels will also help to promote brand awareness– without any other marketing efforts on your part.
6. Graduation
Whether the person you're buying for is a swimmer or not, custom woven towels make excellent graduation gifts.
Graduating from high school or college is a strange time in somebody's life– it's a transition to a new lifestyle. Custom woven towels can serve as a reminder of the positive times, easing the transition. During the new experiences that your graduate has, the towel will have a comforting effect.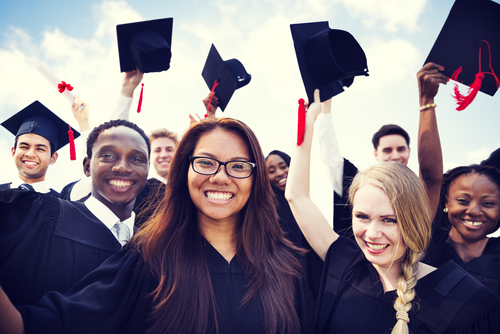 With sublimated towels, you can incorporate any image of your choice. Pictures of friends, pictures of the old school and even a family photo are all common choices. All of these selections will help the graduate to remember their past, while moving into the future.
Custom Woven Towels
No matter who you're looking to purchase a gift for, custom woven towels are the way to go. Whether you include a school or company logo, the design will last for the long haul. Contact us to place an order today!