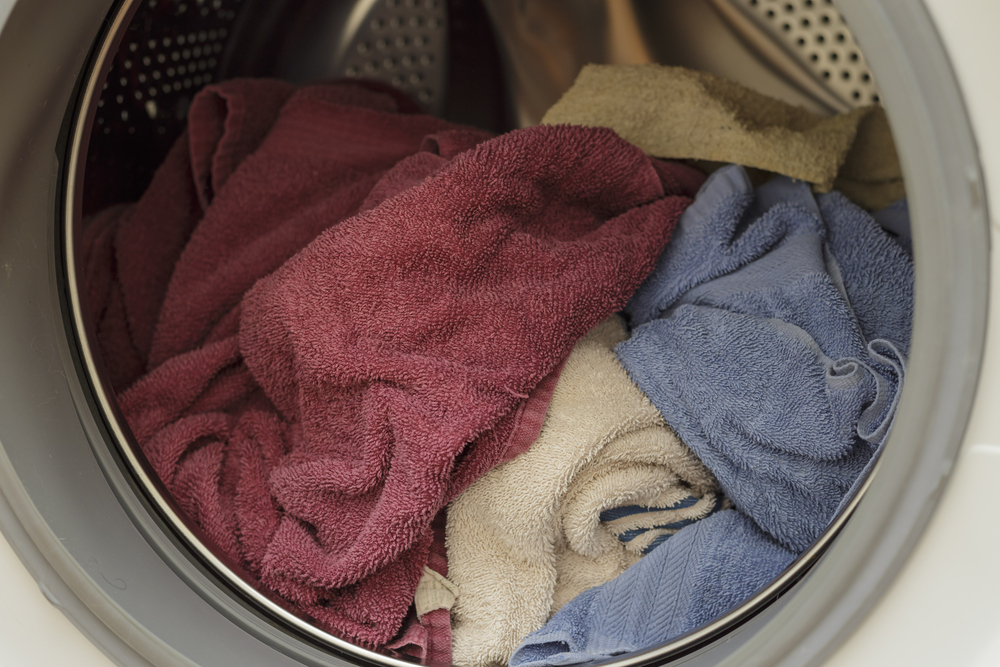 5 Ways to Make Custom Woven Towels Absorbent Again
So, you ordered custom woven towels for your swim team. And they loved them! They bring the towels to each swim practice & meet, and even use them outside of the school setting. Not to mention the beautifully detailed team logo and personalized names! After time passes, though, you may begin to hear from your team that the towels have ever so slightly lost some absorbency.
There are plenty of easy ways that your team can keep their towels ultra-absorbent well into the future!
1. Keep Fabric Softeners and Detergents to a Minimum
Using fabric softeners and detergents to wash your custom woven towels seems like the obvious choice. After all, why wouldn't you throw them in with the rest of your colored laundry? But, using the same washing method as you would for clothing can actually remove some of the absorbency. Over time, the fibers in the towels may catch some of these chemicals.
When you're washing your custom woven towels, refrain from using fabric softeners. Also, use less detergent than you might for clothing like shirts. This will keep your towels comfortable and absorbent!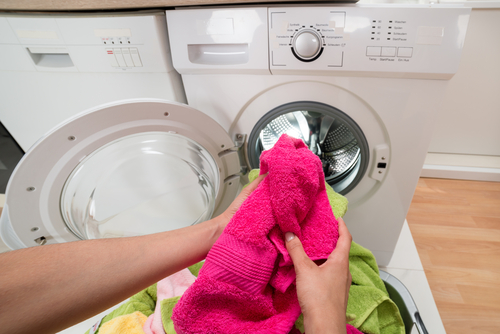 2. Periodically Wash With Hot Water and Baking Soda
There are plenty of home remedies to make sure your towels stay comfortable and absorbent. This two-step cycle– which involves no detergent– is the most popular and effective!
First, run the towels through the washing machine with hot water. Rather than using detergent, pour in a cup of vinegar. During the second wash cycle, keep the towel inside of the washer and add in a half cup of baking soda. Both the vinegar and the baking soda remove the gunked-in detergent and fabric softener.
While you shouldn't do this every time you wash the towels, it can be a great way to make your custom woven towels more absorbent!
3. Hang Towels Outside (From Time to Time)
Sunshine isn't just a key ingredient to a fun team day at the beach. It's also another simple way to kill bacteria that gets caught in the towel's fibers!
When there's bacteria stuck in your custom woven towels, it can create an odd smell or cause decreased absorbency.
The sun is also more efficient in drying your custom woven towels than a dryer!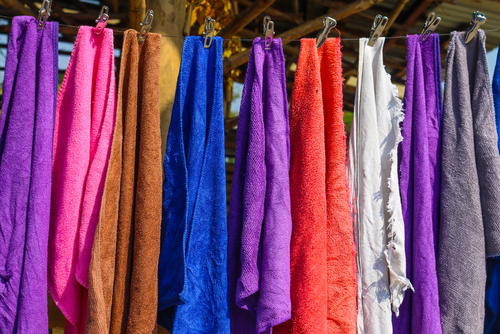 4. Keep Wash/Dry Loads Small
Washing all of your clothing, towels, and other fabrics together can save time. But, it's important to remember that many of these different materials wash differently.
If you want your beautiful custom woven towels to last for the long haul, then keep the wash and dry loads small. This prevents the washing machine from properly distributing the detergent, and prevents thorough wash cycles. Also, separating them from the rest of your fabrics allows you to apply the appropriate amount of care!
5. Purchase High-Quality Custom Woven Towels
The last (and most obvious) way to make sure your team's custom woven towels make it in the long run? Make sure you're purchasing quality towels!
When you buy cheap towels, the material won't hold up as well over time. The design is also more likely to fade. Purchasing our custom woven towels ensures that your team's towels last the test of time!
Custom Woven Towels For High School Teams from Team Towels
The perfect gift for your swim, baseball, track, or other sports team is just a few clicks away! At Team Towels, we create high-quality custom woven towels that your teams will love! We offer plenty of material, color and personalization options to make sure you get exactly what you're looking for. Drop us a line to learn more or request an order!