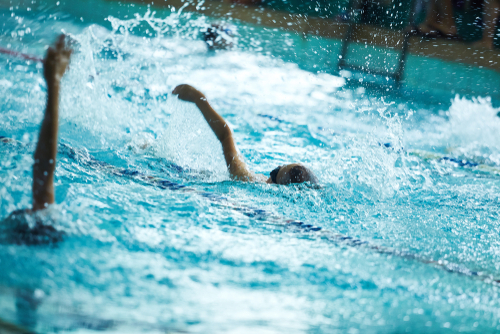 4 Ways to Begin the Swim Season Perfectly 
Happy September, everyone! 
It's officially the start of another school year, which means the beginning of a new swim season. Swim teams all over the country are tightening their custom drawstring bags, putting their goggles on and diving right back into the pool, itching to compete. In the middle of all the activity that comes with the start of a new school year, it can be easy to lose sight of certain priorities. Right now, it's important to keep in mind that these first few weeks set the tone for the entire season to follow. Therefore, now is the time to establish the parameters, terms and policies that will dictate the trajectory of your team throughout the year. 
These first few weeks are a huge opportunity. Take advantage of your chance to make the necessary changes, implement new practices and start your athletes off on the right note that will bring them to success. In this post, we'll highlight some ways you can ensure a successful start to this swim season. 
Identify Last Year's Mistakes 
And why? By identifying the errors of the previous year, you'll go into this new year with a clear idea of what to begin correcting. Believe it or not, this immediate productivity gives you a huge advantage. You'll be using your time to improve instantly, not waiting around for unforeseen mistakes to cause problems you'll need to work on solving later.
Ultimately, by deconstructing your techniques, practices and failures of last season, you're avoiding repeating those mistakes. 
Practice & Enforce Good Habits Right Away 
Now is the time to demonstrate the habits that will benefit your team. Don't wait for a moment down the road to try and re-commit to healthy dietary, sleep and exercise habits. Dive headfirst into leading by example immediately. 
A fresh start is the best time to adapt to new, productive and healthy practices.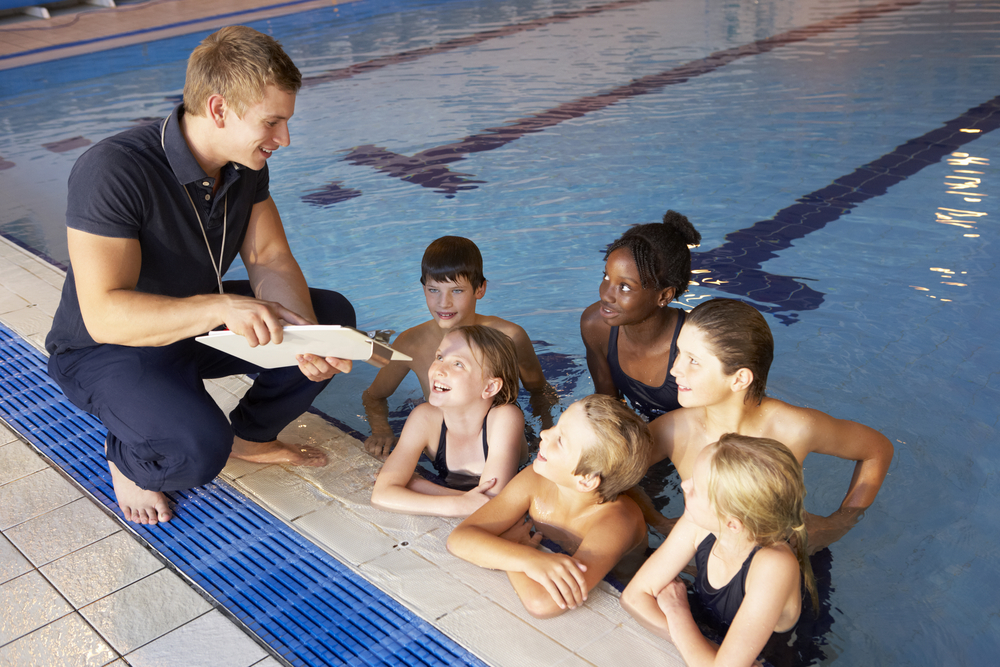 Adjust Technique A.S.A.P. 
Swimmers work extraordinarily hard at refining their skills and precision in the pool. Therefore, you should get them practicing right away. 
Assess their performance and identify necessary changes sooner rather than later. This way, there's a greater chance they can make the adjustment properly. As a result, they'll apply clean technique during practices or matches. 
Keep Track of Progress 
When it comes to this, you can never be too thorough. Remember: you should implement good habits and set that example right now. And part of demonstrating respectable habits and discipline is to maintain a record of progress for the team as a whole and for individual students. 
If possible, try to keep track of hyper-specific details like stroke counts and rates. Of course, it's unlikely that you can maintain precise records of these for every single athlete. So, you should encourage (or enforce) the consistent documenting and monitoring of this data. This way, they'll have a black-and-white, indisputable record of their progress at the end of the season. 
Have A Great 2021-2022 Swim Season!
This formative moment in the season is a prime opportunity to start off right. Of course, there is another indisputable way to elevate morale, cultivate team spirit and foster loyalty among teammates. Custom swim team towels remain a foolproof way both to advertise your school/team and galvanize your team with a sincere gift representing your investment in their success. Additionally, the superior quality and individualized, custom elements make them an enduring gift they'll value long after graduating.