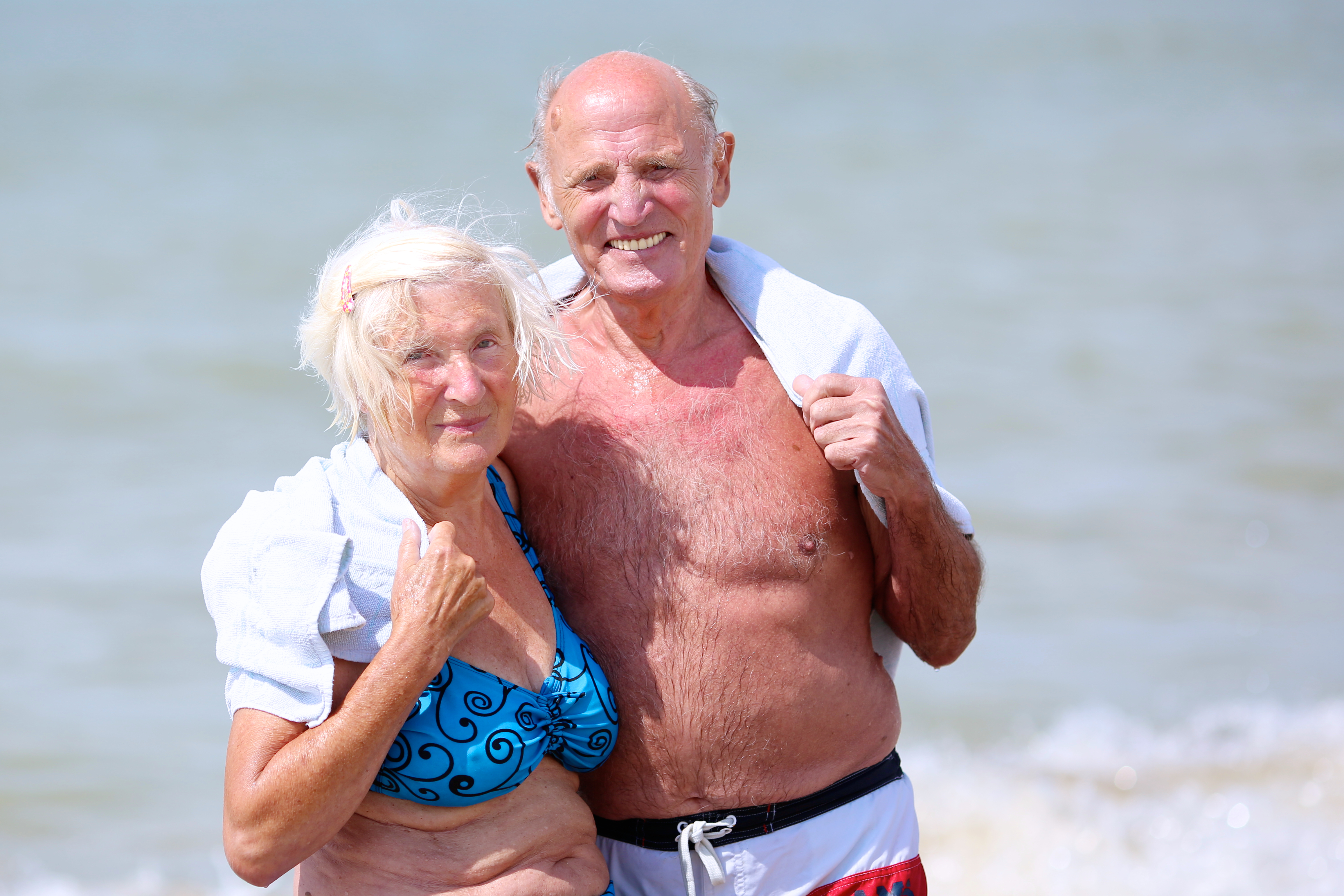 4 Unique Uses for Custom Woven Towels
Custom team towels are anything but niche! You may think that they're only useful for one purpose, swim teams – however, you'll find that there are infinite possibilities for their use! When it comes to customizing a set of plush, stunning towels, there are so many unique and unexpected ways for you to implement them creatively! You may be surprised just how many events and organizations custom towels can enhance.
Obviously, the first thing we think of when it comes to custom team towels is a swim team. Rightfully so! They not only effectively dry swimmers, but as any coach knows, they also create a sense of unity and loyalty among team members. In this post, we've outlined a few unique ways to put a set of custom towels to use. You may find they'll come in handy for an event you're planning!
1. Polar Bear Plunge
Sure, polar bear plunges are pretty insane. Diving headfirst into the freezing-cold ocean midwinter sounds like an ominous recreation of the second half of Titanic. However, they're much safer than you think, and always done for a good cause! Additionally, everyone who participates in a polar bear plunge is always eager to jump into a nice, soft, warm towel directly afterwards. Why not give them a custom towel, as warm, plush and dry as they could want, to commemorate the occasion?
Polar bear plunges are community events held on beaches during the winter. When the temperature is brutally cold, participants summon all of their courage and resolve to dive – or plunge – into the open water! Are your teeth chattering just thinking about it?
Even though a polar bear plunge may seem like pure madness, they're always held to benefit a charitable organization. Charities like Make-A-Wish and the Special Olympics, as well as community-focused causes, receive the proceeds from polar bear plunges.
Now can you imagine a better way to put custom towels to use? What better way to reward those diving headfirst into ice-cold water to raise money for a worthy cause? Give each of the participants a custom towel commemorating the event! This way, they'll always have a fond reminder of their contribution. In addition, it gives more people an incentive to participate and raise even more money for a good cause.
2. Bowling League
If you're in a bowling league, then you already know how seriously bowlers take the game. Bowlers are passionate about their strikes and spares. They're 100% committed to the game and to their team. Now what better way to prove it than with a set of custom team towels?
Bowling might not require the most strenuous physical activity. Additionally, it doesn't involve total submergence in a pool full of water. However, that does not render towels unnecessary!
One critical component of bowling is keeping hands dry. Imagine each team member having a customized towel celebrating you and your team! It will not only be functional, and keep you and your hands and face dry. As a fun bonus, it will most likely intimidate your opponents!
3. Bachelorette Parties – Your Bridal Team!
That's right! Is there a wedding on the horizon for you, a sister or a friend? Are you planning an epic odyssey blowout with the girls to celebrate the upcoming nuptials? Nowadays, the creativity and imagination of bachelorette parties are reaching new heights. Therefore, we find ourselves constantly searching for the perfect way to commemorate the occasion.
If you're looking for the ideal favor to memorialize a bachelorette party, look no further. Nobody wants to go to a bachelorette party and leave with a wine glass anymore. By giving each of the girls towels with a custom design, their names and the date, all of you will have a perfect souvenir worth keeping forever. With custom towels, how could anyone possibly forget that bachelorette extravaganza?
4. Baby/Bridal Showers
There are very few things as universally accessible as a towel; Everyone can use a new towel! And it's no secret that custom woven towels are superior to generic towels. And that's precisely why a customized towel makes an exquisite party favor – especially for showers!
Personalized gifts are the best. Is there a better way to thank a room full of women throwing piles of presents at you than with personalized towels? Everyone appreciates a good, plush towel – and towels with a customized design even more so! Have a set of towels printed with names, dates and even photographs, and you're bound to win the "Party Favors of the Year" award!
Custom Woven Towels: For More Than Just Teams!
This is only the tip of the iceberg when it comes to unique uses for custom towels. If you exercise enough creativity and imagination, you can find new and brilliant ways to incorporate them!