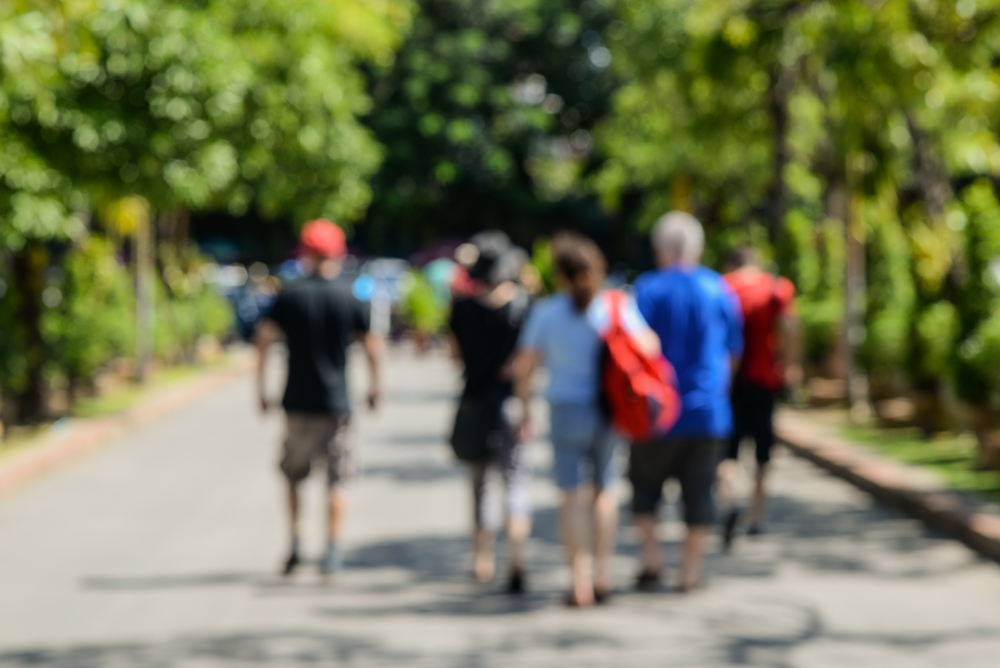 7 Summer Activities that Need Custom Team Towels
This blog post was originally published on June 13th, 2017 and has been updated to include even more fun summer activities fit for custom team towels!
Summertime is a dream come true for most students – athletes or otherwise. Warmer weather, an end to schoolwork and a few months of freedom ahead feel like the start of a season of infinite possibilities. Every student looks forward to the quintessentially-summer activities that define their vacation and enrich the free time.
Believe it or not, many of these classic summertime activities are the ideal opportunity to bring swim team towels into the mix! Feeling unsure about which of them specifically are the best occasions for custom team towels? Luckily, we have plenty of suggestions to give your team the year-round pride and sense of unity that personalized gifts like team towels inspire. In this post, we'll explore some of them and recommend all the ways you can galvanize your athletes to show their team spirit, even during the off season!
1. Off-Season Team Workouts
School may be out, but team workouts can (and should) happen regularly, all year long. Of course, custom school scarves or mittens don't make the ideal summertime gift. However, your athletes can put the other apparel to loud, proud use every day of every season – summer, winter or otherwise.
The community pool's a fantastic place for an impromptu team practice or workout. Remember: always travel with your custom woven towel in tow! You never know when spontaneous swim opportunities will arise; and even if they don't, it never hurts to show your team pride with a gorgeous custom towel everywhere you go.
2. Summer Sports League or Camp
Local sports leagues and summer camps are a great way for kids to exorcise their competitive spirit while remaining active! Of course, these programs encourage teammates to keep sharpening their skills, or perhaps explore another sport. Kids of all ages are likely to be headed your way very soon, so it's time to prepare!
Your camp-goers can carry gear all summer long with a custom, promotional drawstring bag. They're sturdy, they're spacious, and they're even water resistant! Personalized drawstring bags ensure that campers can keep track of their belongings and essential swim bag items, with individual labels displaying their name! Branded socks are basically walking advertisements for your camp – especially when campers wear them long after they've returned home.
3. Community Service
Many students give back to local charitable organizations and non-profits by performing community service over the summer. Whether to satisfy a requirement for honor society, enhance their transcripts or simply to help others, it's a great way to pay it forward. Of course, university admissions offices keep an eye out for these experiences and respond positively to the applications which include them. Usually, community service is indicative of compassion, selflessness, responsibility and an understanding of good citizenship.
Some students choose to give back to groups managing causes and campaigns that they're personally passionate about. So, athletic swimmers may choose a beach-centered organization that requires them to get wet! For this reason, custom towels and bags make the perfect accessories.
Community organizations may also choose to promote participation by offering custom gear and athletic essentials.
4. College Visits
Usually, the college search and decision-making process can be tedious and go on for quite some time. Students on the verge of their senior year often make campus visitation and academic assessment a summer priority.
Boldly showing off team gear during a university campus tour is a fantastic place to bring some of home with you and reinforce your team pride. If you're considering schools that are notorious for their love of sports, then you'll likely catch numerous pairs of eyeballs and make a considerable splash during your visit.
Colleges can also inspire interest with custom team towels! Tour guides, students, administration and teams should display their gear, especially with visitors on campus. Creating a team-first atmosphere is a great way to attract more students.
5. Swimming at the Beach
There's only one thing that passionate swimmers enjoy more than swimming in their school's pool: swimming at the beach or a lake! Custom team towels make stylish spots to relax on the shore. Additionally, their plush, comfortable fabric and "thirsty" material make them one of the most satisfying (and efficient) ways to dry off.
Visiting an outdoor body of water adds a whole new dimension to a great aquatic practice. Your team will be able to tan, enjoy the outdoor setting and foster their sense of camaraderie amongst each other, further solidifying their bond that enhances their performance in competitive settings.
6. Fundraisers
Fundraisers accomplish two important goals. First, and more obviously, they help your students earn a little extra cash for team-building activities like dinners or field trips. After all, who can say no to a free pizza night?
Also, fundraisers give your team the opportunity to develop their collaborative skills and work together, especially during the summer. This mutual effort is sure to better prepare them for the start of the school year.
Your local beach is a perfect place to host a team fundraiser. If your team enjoys a prominent presence in the community, then selling custom swim towels may be the most lucrative idea you're likely to have! If not, then it's a great way to build a vocal and visible support system (and fanbase) within your town.
7. Kayaking
Even if your team's partial to swimming, kayaking can be the kind of summer outing that really whips them into an energetic frenzy. Assembling the team for a trip on the lake or sea is a great way to explore the open water in a whole new way!
If all goes well, then you'll remain inside the boat for the duration of the trip. But, either way, you'll need a custom team towel or two to dry off. Make sure your team brings them along!
Conclusion – Team Towels
There's a reason all teams order custom team towels each and every year. They continue to prove their versatility with their year-round potential for use! At Team Towels, our goal is to help your team enjoy the whole year and accommodate their performance with high-quality custom towels. The ordering process is seamless, and the quality is truly unparalleled!