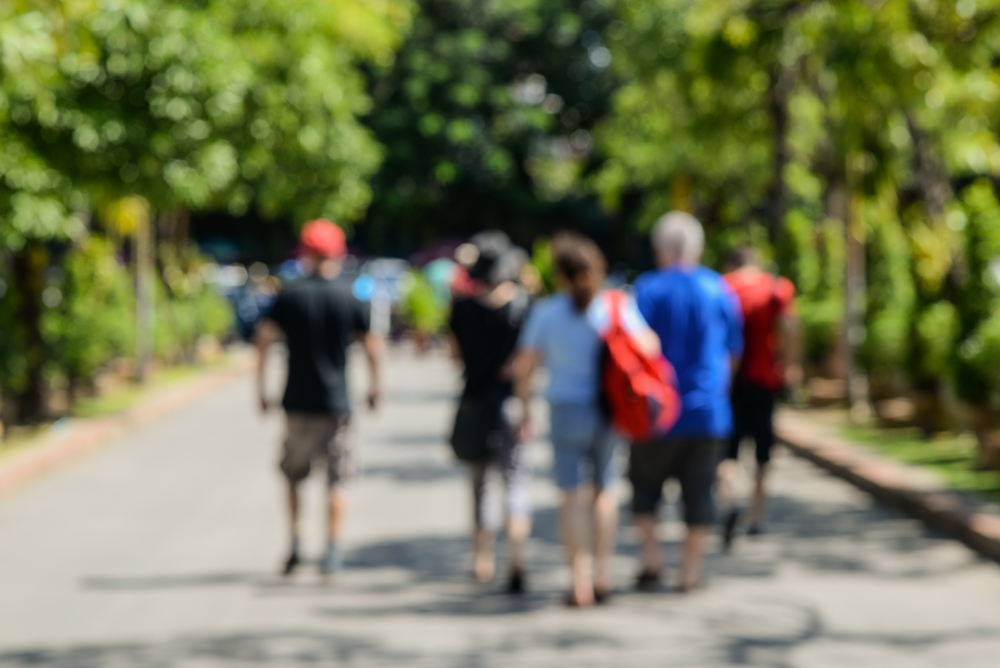 7 Summer Activities that Need Custom Team Towels
This blog post was originally published on June 13th, 2017 and has been updated to include even more fun summer activities fit for custom team towels!
The beginning of summer is a dream come true for high school students. Warmer weather and an end to schoolwork open up a whole lot of fun possibilities for summer free time. Believe it or not, many of these classic summertime activities are a perfect match with swim team towels! Fear not; Team Towels has plenty of summer activity suggestions for your team to show off custom team towels!
1. Off-Season Team Workouts
Team workouts can (and should) be happening year-round. While you might not need a custom school scarf during the summer, your athletes can surely put other apparel to use.
The community pool is a great place for a team swim workout. Remember to travel with your custom woven towel in tow! After all, they're much better than custom printed towels.
2. Summer Sports League or Camp
Local sports leagues and summer camps are a great way for children to get the competitive spirit out of their systems while staying active! These programs help teammates keep skills sharp, or explore another sport. Kids of all ages are likely to be headed your way very soon, so it's time to prepare!
Your camp-goers can carry gear all summer long with a promotional drawstring bag. They are sturdy, and even water resistant! Personalized custom towels help campers keep track of their belongings, with individual labels! Branded socks are walking advertisements for your camp– especially when campers wear them outside of your program.
3. Community Service
Many students and athletes give back to local organizations by participating in community service over the summer. Whether to satisfy an hour requirement for honor society, or simply to help other people, this is a great way to pay it forward. College admissions offices love these experiences. This involvement indicates compassion, responsibility, citizenship, and commitment.
Some students choose to give back to organizations dealing with something they love. So athletic swimmers may choose a beach-based organization that requires them to get wet! For this reason, custom towels and bags make the perfect companions.
Community organizations may also choose to promote participation by offering custom gear.
4. College Visits
The college search process can last quite a long time. Students entering their senior year tend to make this a priority during the summer. Seniors on your team will probably have plenty of tours and visits around the campus and dorms.
Flashing your team gear during a college visit is a great way to show off your team pride. If you're considering schools that love sports, then you may leave a lasting impression!
Colleges can also inspire interest with custom team towels! Tour guides, students, administration and teams should tote their school gear, especially with visitors on campus. Creating a team-first atmosphere is a great way to attract more students.
5. Swimming at the Beach
There's only one thing that swimmers like doing more than swimming in the school pool. Swimming at either the beach or a lake! Custom team towels make great relaxation spots, and are also the best way to dry off.
Visiting a beach or lake brings a whole new dimension to a great aquatic workout. Your swim team will be able to tan, take in some sights, and enjoy an overall fun time.
6. Fundraisers
Fundraisers accomplish two important goals. First, and more obviously, they help your team earn a little extra cash for fun activities like team dinners. After all, who can say no to a free pizza night?
Second, fundraisers give your team a reason to work together, especially during the summer. This collaborative effort is sure to get them excited for the start of the school year.
Your local beach is a perfect place to host a team fundraiser. If your team has a strong presence in the community, then selling custom swim towels may be your million dollar idea! If not, then it's a great way to build a strong fan base.
7. Kayaking
Even if your team is partial to swimming, kayaking can be quite the delightful summer outing. Getting your team together for a quiet trip on the lake or sea is a great way to explore the open water in a whole new way!
If all goes well, then you'll remain inside the boat for the duration of the trip. But, either way, you'll need a custom team towel or two to dry off. Make sure your team brings them along!
Buying Custom Team Towels
There's a reason all swim (and other sports) teams purchase custom team towels each year. They're useful all year round! At Team Towels, our goal is to help your team enjoy the whole year with high-quality custom towels. The ordering process is seamless, and the quality can't be beat! Drop us a line to place an order or learn more!